VULS' Senior Staff along with over 100 part-time and honorarium-based volunteers support the day-to-day operations of our programs.
Our Senior Team can be reached using our Contact Us form.
Senior Staff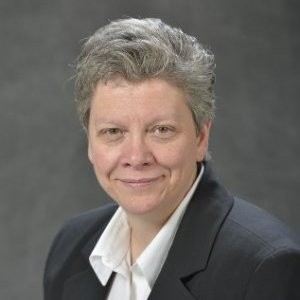 Diane St-Denis
Diane joined the VUL in late 2021.
She has an extensive background in sports delivery models, management, HR and communications within the provincial and national sports network and in the post-secondary sector.
Role: Executive Director
---
Tristan Brown
Tristan started playing Ultimate in 2001 for his intramural dorm team at UBC.  From there he joined the VUL the next summer playing with his cousin's team.  Since then, he has played on a variety of teams and at all different recreational levels in the VUL, and also a semester of club ultimate in England while on academic exchange. 
While his age has increased, so has Tristan's love and passion for the sport of Ultimate and the community it creates throughout Vancouver and beyond.  
Before working for the VUL, Tristan was the Intramural Leagues Coordinator for UBC Recreation where he organized recreational sports leagues for the students of UBC, including Ultimate, for 13 years.
Role: Adult Programs Manager
Teams:  Current – Just a fling and Preshslice and the Gang  Past – Stacked, Discombobulated, Random Fling (England)
---
William Arlotta
William brings a wealth of experience in playing and organizing Ultimate at all levels, including 20+ years with the VUL and 16+ years with the BC Ultimate Society (previously the BC Disc Sports Society). His biggest passion is giving children the opportunity to play sports, so why not the sport he loves so much!
Feel free to reach out to him directly if you want to help him in his quest to have more kids playing Ultimate, i.e. you want to coach, be an instructor, etc.
Role: Youth Programs Manager
Teams:  Past: The Eddies
---
Pratik Garud
A graduate of the Master of Business (Sport Management) from Deakin University, Pratik's managerial experience includes working as a Sports Development Officer with the Melbourne Ice in the Australian Ice Hockey League, as a Marketing and Communications Consultant with Western State Sports Management, and most recently worked with the Sports Authority of India as one of their lead Research Officers. Pratik is a former Mechanical Engineer and a certified youth soccer coach & referee.
Role: Youth Programs Manager (as of April 11, 2023)
---
Michael Dorsey
Michael has been playing team sports for as long as he can remember, mostly football, baseball and basketball. He loves the competition and camaraderie when working together as a team.
Michael is responsible for maintaining and improving all things digital for the VUL. He wants to help the organization grow and be a leader in the recreational sports community.
Role: Web & IT Manager
---
Jeremy Quan 
Jeremy is currently the Regional League Coordinator and Merchandise Coordinator for the VUL.  He has been working in the Ultimate scene for almost 15 years at the local, provincial and national level, and with the two local professional teams.  From planning small tournaments, to national qualifiers, it has been his way to give back to the community.  He's also been the captain of essentially every team he's played on for as long as memory serves. 
When he's not playing ultimate, Jeremy enjoys hunting, softball, bouldering and baking sourdoughs.  He is currently a Recreation Programmer for the City of Vancouver at the Roundhouse Community Arts and Recreation Centre.
Role: Regional League Manager
Team: Huck If You Want Me!
---
Kevin Wang
Kevin started playing Ultimate in 2005 and has since played in the junior, mixed and open divisions. With a love for sports and an education and work background in digital marketing, it only made sense that he finally found his niche in sports marketing after doing a marketing role at the Richmond Olympic Oval. Not only does he bring a lot of marketing experience, but also has a lot of energy and creativity. He is passionate about connecting the community in the digital space. 
Role: Digital Communications & Marketing Specialist
Teams: Current – FullSendCat  Past – Furious George, UBC, BC All-Stars, Misfit, Richmond Secondary.