Posted by Shanna on September 27, 2021 3:59 pm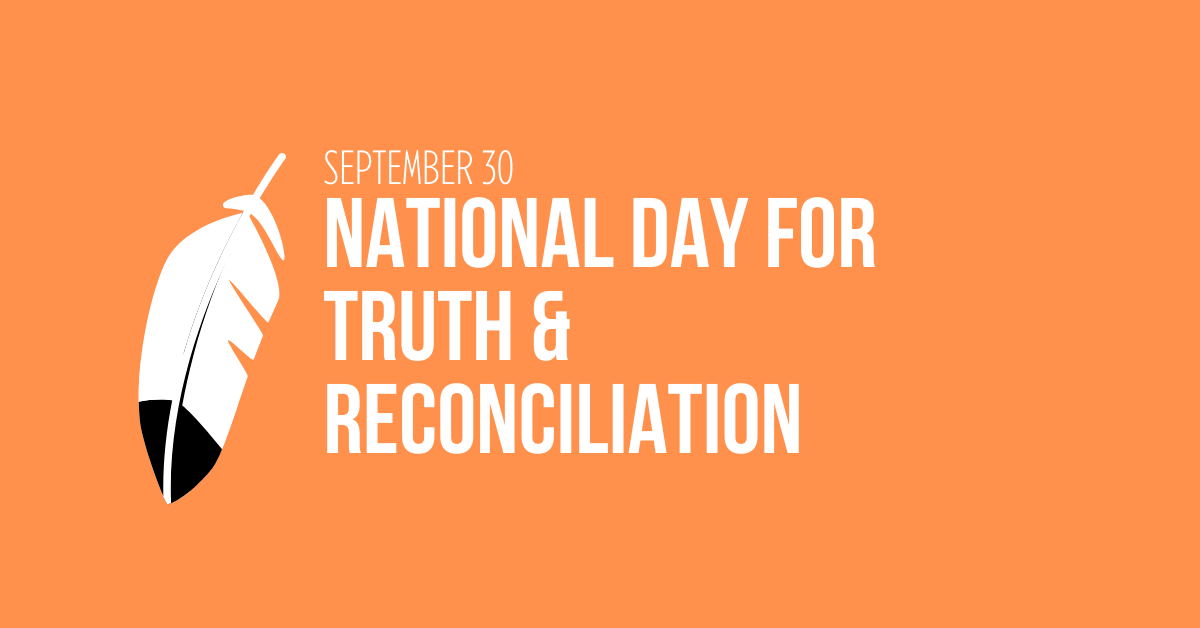 Earlier this summer, the federal government, in response to Call to Action #80 from the Truth and Reconciliation Commission's Calls to Action, passed legislation to mark September 30 as a National Day for Truth and Reconciliation. On August 3, the BC Government followed suit. Until the creation of this Federal holiday, September 30 had previously been known as Orange Shirt Day; a day to acknowledge the tragic history of loss, and pain caused by Canada's residential school system as well as its lasting impacts in the present time. This day honours Indigenous residential school survivors, their families, and communities as a vital part of the process of reconciliation.
In advance of the National Day for Truth and Reconciliation on September 30, we encourage you to give yourselves the space and time to recognize and commemorate the tragic history and ongoing legacy of residential schools, and to honour the survivors, their families and communities.
The VUL will be exploring meaningful—and informed—ways in which we can respond to the Truth and Reconciliation Calls to Action. In the meantime, we know that one step in the right direction is to help our members reflect on what Truth and Reconciliation work can be done from within.
A few resources to help the non-indigenous members of the league understand and advance reconciliation include:
Resources from local libraries that might help us:
Learn
Read 
Watch 
The Indian Residential School Crisis Line is available 24/7 for survivors and their families: 1.866.925.4419.