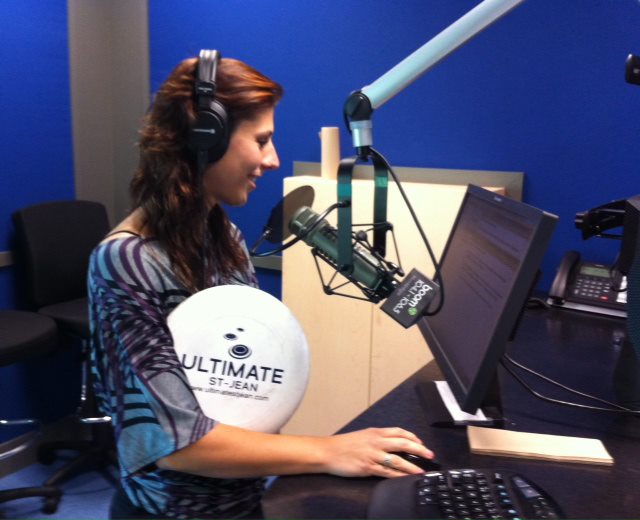 Don't leave home without your disc on September 26. This is a nation-wide event organized by Ultimate Canada to increase awareness and visibility of ultimate. You'll also get to find out who else in your workplace, school or community plays ultimate!
Enter the Photo Contest
Bring your disc to work, school or out into the community and capture the moment. The aim behind this photo contest is to share ultimate with the people we interact with day-to-day. Submit a photo of you and your disc in your surroundings for a chance to win awesome prizes! 
Please share and encourage your friends, family and teammates to take their disc to work and promote ultimate across the country. 
Photo Contest
For the everyday disc enthusiast! Bring your disc to work, school or out into the community and snap a pic! Submit it to the contest Facebook Event with #bydtwd2019 #photocontest
Special Media Contest
Go above and beyond! Send in a Gif, video, meme or any other creative submission you can dream up. This is for the ultimate disc lovers of Canada. On September 26, go the extra mile and spread the love of ultimate at work, school or in your community with a mini-media post! Make sure to include the #bydtwd2019
Submission guidelines:
Via Facebook: submit a photo to the group with a fun caption! 
Via Instagram: tag @ultimate_canada and hashtag #bydtwd2019 to be considered! (Feel free to tag us @vancouver_ultimate on so we can like and comment on your pics too!)
Via Email: email rebecca@canadianultimate.com with your name, caption and photo! 
 
The submissions with the most traction online will be considered for final judgement. Top submissions will be assessed by an expert panel of Ultimate Canada judges. Winners will be announced the following week!
 
Prizes include a custom sticker award disc with your winning photo on it, a shoutout on the Ultimate Canada website and credit to VC's online store, amount TBD.
Ultimate Canada will award prizes for the best photos as well as gifs and videos so make sure to get some snaps of you with your disc. Don't forget to get the appropriate permission of those in the photo!
Photos will be posted on the Ultimate Canada facebook event page, which is the best place to see full submission guidelines. We'd love to see a winner from the VUL!
See Past Photos
There have been some great photos in previous years. Take a look!
More info
For more information on the event, check out the  Bring Your Disc to Work Day page on the Ultimate Canada website!