Posted by Kristine Salzmann on April 22, 2020 12:49 pm
It's time to get creative...
Besides throwing a disc during a game, or tossing with friends in a field, what other ways can you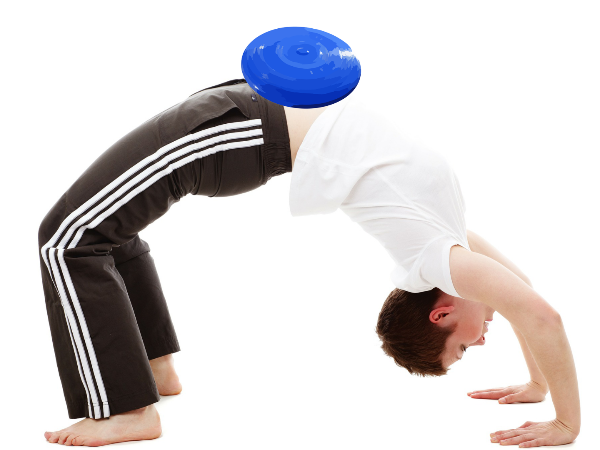 use a disc to stay active and keep fit? What can you do with a disc on your own or with household members indoors or in your yard?
Perhaps you can:
Balance a stack of discs on your back while planking
Use a disc behind your back to help stretch your arms
Use a disc with your crunches
Balance a disc or two on your head while you do lunges
Show us how you DISC-ercise!
Take a picture or video of you using your disc in your workout routine.
Post it to Instagram in your feed or story.
Tag @Vancouver_Ultimate and use #DISCercise.
OR, you can send it to socialmedia@vul.ca and we just might share it for you!
We'll be sharing some of the photos and videos on our social channels. Check out how other ultimate players are DISC-ercising - as well as our usual Tuesday Tips and more - on Instagram and Facebook.