BCUCs, or the British Columbia Ultimate Championships. For some junior players, this is the final tournament of the season, the culmination of their team's hard work and dedication throughout the summer. But for most, this tournament is the gatekeeper to the most important tournament of the summer: CUCs. But, you can't get to CUCs (this year held in Edmonton) without qualifying at BCUCs. 
There are two tiers at BCUCs, regional and national. This was a change in recent years due to the ever-increasing size of the tournament, and the recognition that teams should be playing against teams who are striving for the same goal. After all, if a team never intends to play at CUCs, why should they be playing against teams who are trying to earn one of those few bids? 
Due to the strength of the British Columbia youth ultimate scene, quite a few bids were awarded to BC this year. Six in the women's division, and seven in the open division. And the number of teams vying for those nationals bids? Six in the women's division, and seven in the open division. This meant that everyone was going to nationals, it was just a matter of seeding. 
Unsurprisingly, it was Eclipse and Vortex who met each other in the finals of both the open and women's divisions at Misfit Cup. And once again, these two historic teams clashed in the final of BCUCs. But, the results were flipped. In the open division, Eclipse got their revenge, taking down Vortex by a score of 12-10. And in the women's division, Vortex won by a score of 10-6. This just shows how closely matched these two teams are, in both divisions.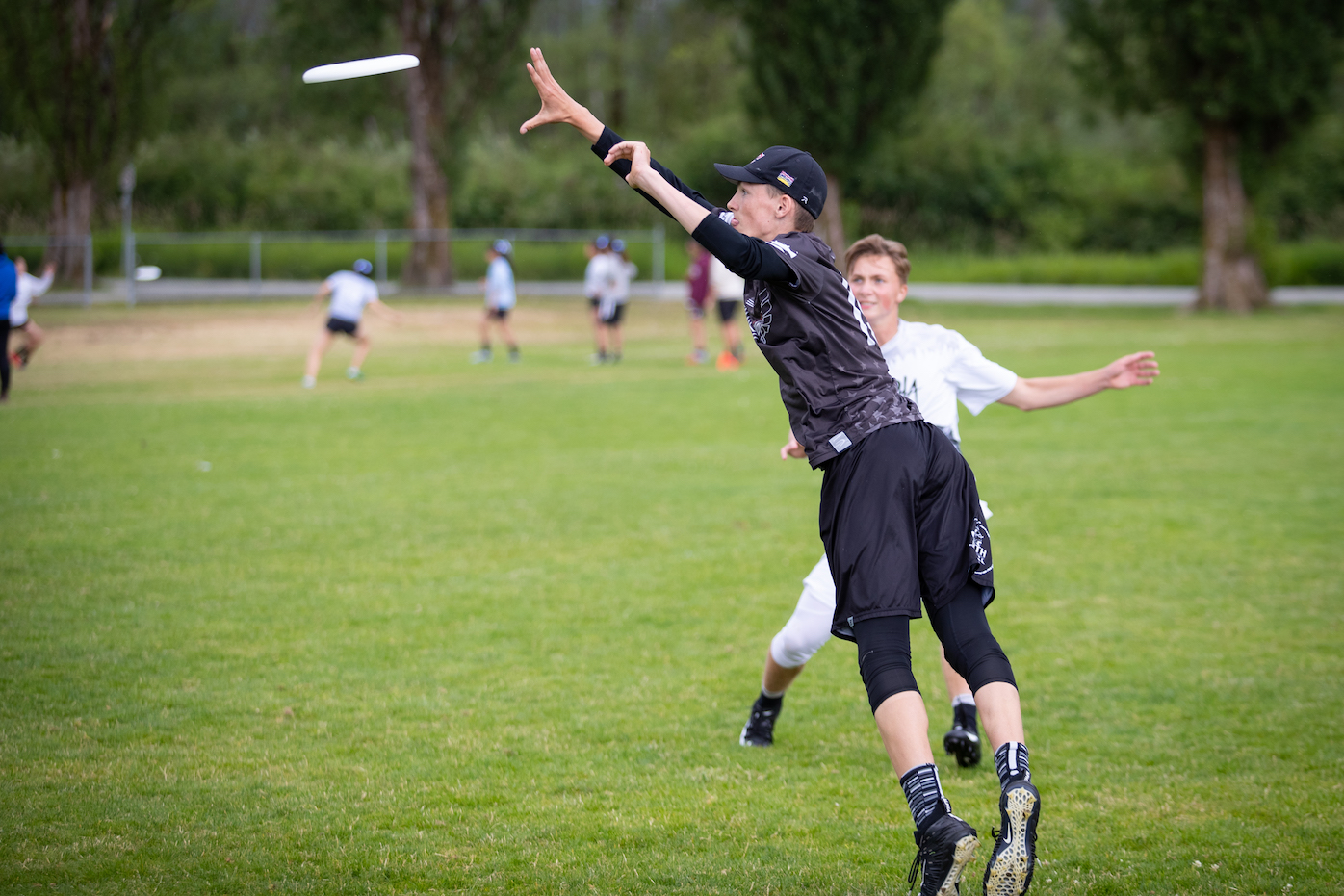 Another exciting storyline from the weekend? Rolling Thunder women, the third team in the Misfit program after Eclipse and Mischief, upset Mischief on universe, 8-7! 
Final results: 
Nationals - Open
Eclipse
Vortex
Mischief
Bonfire
Reign
Vintage
Rolling Thunder
Nationals - Women
Vortex
Eclipse
Bonfire
Rolling Thunder
Mischief
Vintage
Regional - Open
Venom
Uprise
Voltage
Havoc
Wildfire
Vanish
Reverse
Regional - Women
Venom
Reign
Uprise
Wildfire
Havoc
Voltage
Vanish