2020 Update: See our Fall Options article for this year's plans. We'll update this page ASAP! 
---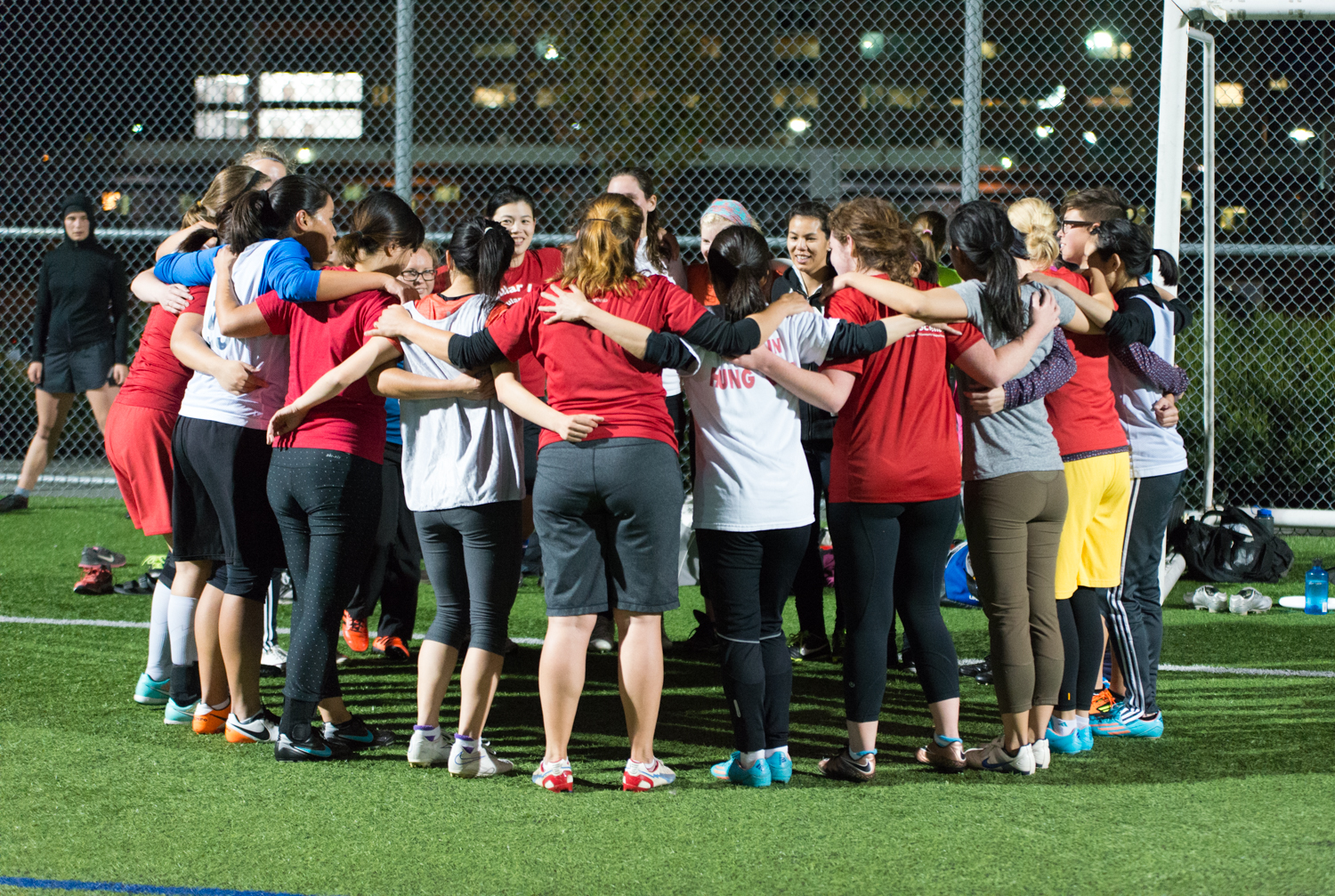 This speed-point recreational league is focused on fun and community. Players of all levels are welcome but the program is geared towards intermediates and beginners. Increase your confidence with the disc, develop your overall game skills, and make new friends in our community! 
You'll register as a Single or Duo and the VUL will place you on a team. Each team will be assigned a mentor to help with team and player development. 
This league is open to women, trans-women, or those who gender-match against women on the field.
2020 Updates
Due to COVID-19, our fall turf league will be played as 4-on-4 this year. This league will continue to use regular 5-on-5 rules (eg. sub on the fly, etc) with the following exceptions:
Field Size is slightly smaller to give space on the sidelines for teams to be spaced - 20 yards x 60 yards with 10 yard endzones
MAXIMUM roster size of 14 (including subs!)
Games played to 21
Co-horts/Divisions of 4 teams playing each other with a one week bye to re-seed teams and change cohorts
Playing Info
Format: Hat League with 5-on-5 Rules - but played as 4-on-4 to reduce contact numbers for COVID.
Duration: 10-11 weeks - see dates below. Depending on if reseeding needs to occur on Oct. 13th.
Timeslot: Tuesdays from 8-10 pm.
Location: Trillium E & W
Age: 19+, or 17+ with parental consent
Inclusivity: All players are welcome, including LGBTQ2+ and transgender.
Note this is an adult league. If you are a high school student, see the Fall Junior Turf league.
Important Dates for 2020
| | |
| --- | --- |
| September 9 | Registration Opens |
| September 17 | All Registration Closes |
| September 22 | Games start |
| October 13 | No games this week for re-seeding divisions |
| December 1 | Games finish |
2020 Fees
| | |
| --- | --- |
| Single | $95.00 |
| Double (2 people) | $170.00 |
How to register
Read the registration guidelines for Hat leagues, and then register online once registration opens.