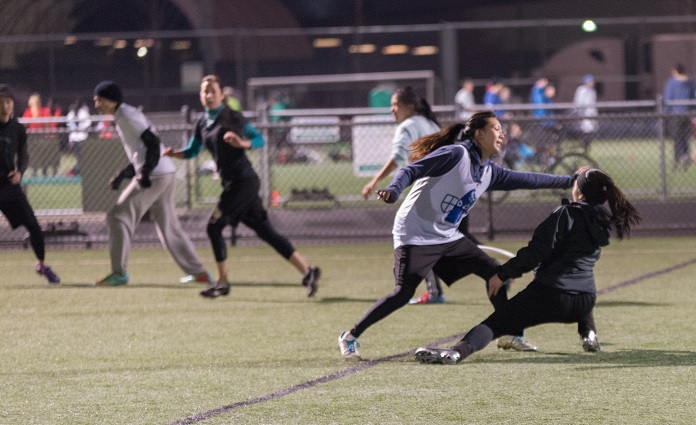 Summer is nearing!
Get into tourney shape with Spring 5-on-5 Equinox AND get your Sunday beauty rest..  
The purpose of the event is fun and spirited ulty to determine:
Who's the most spirited 5 on 5 team?
Who's the top competitive 5 on 5 team?
And who's the top rec 5 on 5 team?
In all of Vancouver?....BC? We'll see who shows up.
The winning team for each  category will get a trophy stuffed with goodies...
Event Details
Did you know this is the only 5-on-5 tourney in Vancouver you can create your own team for? 
Using the VUL 5 on 5 rules, this is a co-ed tourney. Teams will be play in either competitive or rec division based on the skill level you provide when you register. 
Here's the rough schedule:
Saturday - 9 am - 5 pm. Play 4-5 games from, including a BBQ!
Sunday SLEEP IN! - 11 am - 5 pm. Play 2-3 games.
Players must be 19+ with the exception of 17 or 18 year old's with parental consent, according to VUL age regulations.
Plus, tournament go-ers get 15% off food all weekend at London Pub AND a pitcher of beer for every 5 players!
2020 Info
March 21-22 at Trillium Park.
2019 Fees are $350 per team.
How to Register
Online via the VUL registration page. Registration opens February 11th and closes March 10th.
If you have any questions, please contact the League Manager via lm@vul.ca.