The Vancouver Ultimate League Society Strategic Plan has refreshed its vision, mission and values as part of its new 2023-25 plan.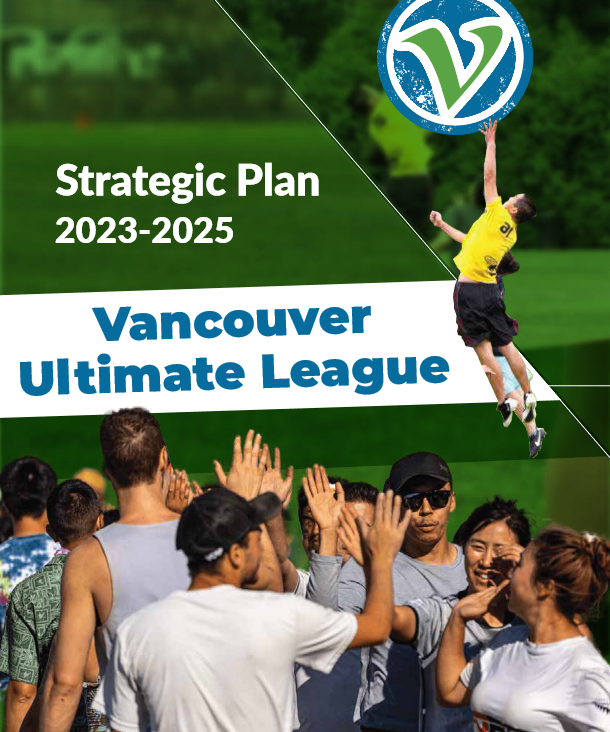 The strategic planning process included reviewing the 2017-22 Strategic Plan, consultation session with various segments of our membership and a membership survey.
The development process began in early 2022 and concluded with the VULS' Board of Directors approving the plan which is in effect until December 31, 2025.