Strategic Plan 2021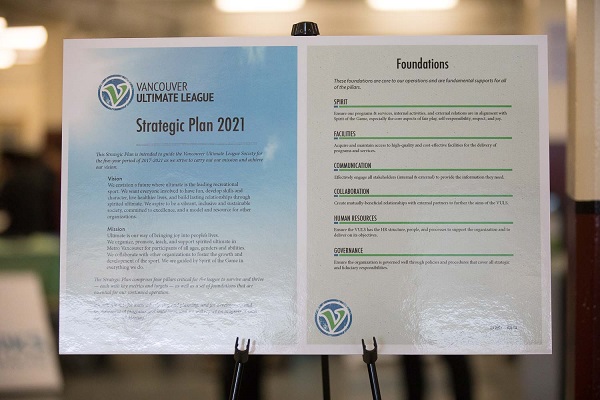 We are currently following a 5-year plan that runs from 2017-2021. 
As part of developing the plan, we created new Vision and Mission Statements. 
Throughout this plan, we are focusing on 4 Pillars and 6 Foundations:
Pillars: Youth, Adults, Regional Support, Leadership
Foundations: Spirit, Facilities, Communication, Collaboration, Human Resources, Governance
Strategic Plan 2016
Our first 5-year Strategic Plan completed in 2016. View a one-page summary.
Our goal was to increase the number of people playing spirited and satisfying ultimate in Metro Vancouver from 6000 to 8000. We blew past that goal - at the end of 2016, we estimate there are 10,000 people playing ultimate in Metro Vancouver!