Posted by Diane on May 1, 2023 5:30 pm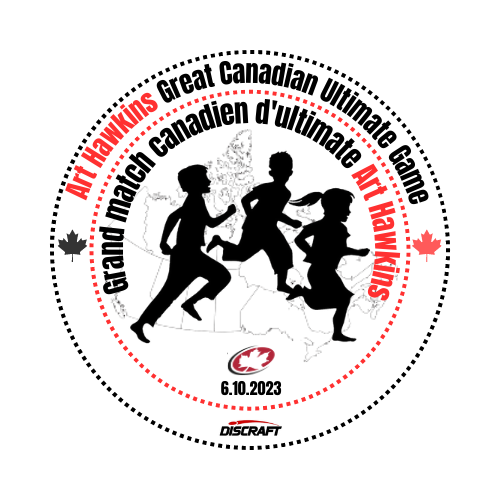 Join us and more than 30 Canadian communities on Saturday, June 10, for the 2023 Art Hawkins Great Canadian Ultimate Game.
Turn your love for Ultimate into an opportunity to raise funds to support the accessibility and development of Ultimate and Spirit of the Game in Canada with children, youth, and those with a disability, especially in economically disadvantaged communities. You could also win a cool prize!
Register and Donate
We are offering four (4) donation levels. Your donation, minus a $10 registration fee, will be donated to the Art Hawkins Development Fund. People who register at the $50 donation level or higher will receive a tax receipt from Ultimate Canada. Register Now!
Register and Win!
Register by midnight, June 7, and you could win one of our draw prizes:
Whitecaps FC Ticket Pack - four (4) Premium Tickets - valued at $400

Two (2) Lower Corner Tickets to a 2023 BC Lions Regular Season Home Game - valued at $175

Whitecaps FC jersey - valued at $125

BC Ultimate prize pack - valued at $50

Vancouver Ultimate League prize pack - valued at $50
Event Information
---
About Art Hawkins
Art Hawkins was an influential and respected member of the VUL community for almost 20 years until his all too early passing in 2010.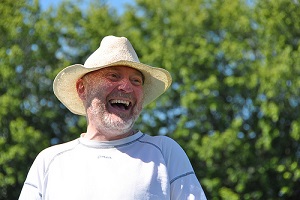 Art started playing Ultimate in Vancouver in 1991 and was involved with more VUL teams as a player, coach or captain than can be named. Beyond the VUL, Art represented Canada at the 1999 and 2002 World Ultimate Club Championships and won Gold in the Master's Division at the 2000 Canadian Championships.
During the 2000s, Art's involvement with the sport off the field grew substantially. He was a VUL Board of Directors member and was named Executive Director of the VUL in 2008. As ED, he strengthened the league's clinic and mentoring programs and increased the focus on junior development.
Art strongly supported charities and created and ran the annual Elimination 8's tournament, which continues to generate funds for local Vancouver charities. He also worked with Ultimate Canada to build the Great Canadian Ultimate Game.
In 2011 Ultimate Canada honoured his memory by naming this day-long Game and celebration The Art Hawkins Great Canadian Ultimate Game.