Posted by Youth Marketing on September 5, 2019 2:02 pm
CUC 2019 took place in Edmonton this year. For junior teams, it was the culmination of season filled with hard work and dedication; for adult teams, it was all of that, plus it was a world's year. This meant that the teams who won each division also won the privilege of selecting next year's Team Canada.
We'll go in chronological order. Junior CUCs were first, followed by single gender adult. The mixed tournament was a week later in Brampton, Ontario.
JUNIOR CUCs
Junior Open
Misfit's top team Eclipse took home gold! It was the first time a BC open team has won since Westcoast Wildcard in 2013. They came 2nd last year, and won this year, against a first-time finals team Ignite from Ottawa. Ignite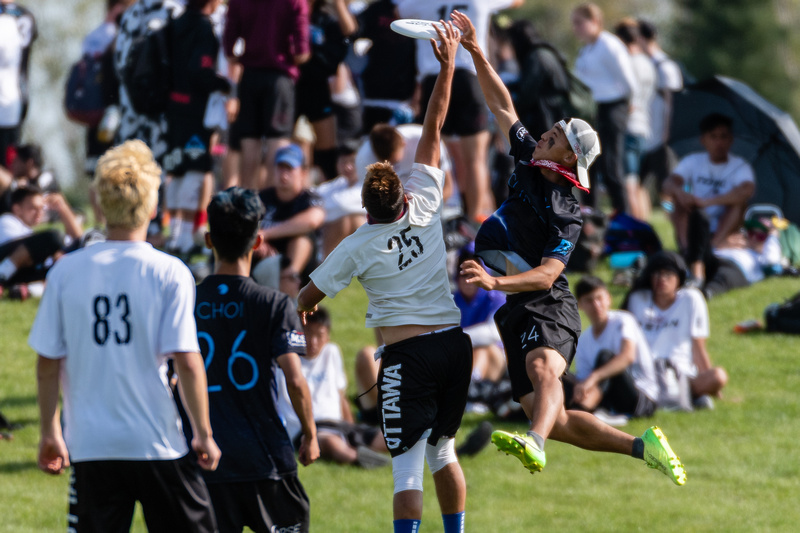 successfully upset the reigning champions Toro in semifinals, but couldn't ride that momentum into a win against Eclipse, who won handily 15-8.
All BC teams:
Eclipse - 1st
Vortex - 5th
Mischief - 7th
Reign - 8th
Bonfire - 9th
Rolling Thunder - 12th
Vintage - 17th
Junior Women
Unfortunately, no BC teams made the finals this year. The highest finish was Vortex, who finished third. They faced Eclipse in quarters, who had beat them on universe (11-10) in pool play the day before. However, this time it was Vortex who were victorious as they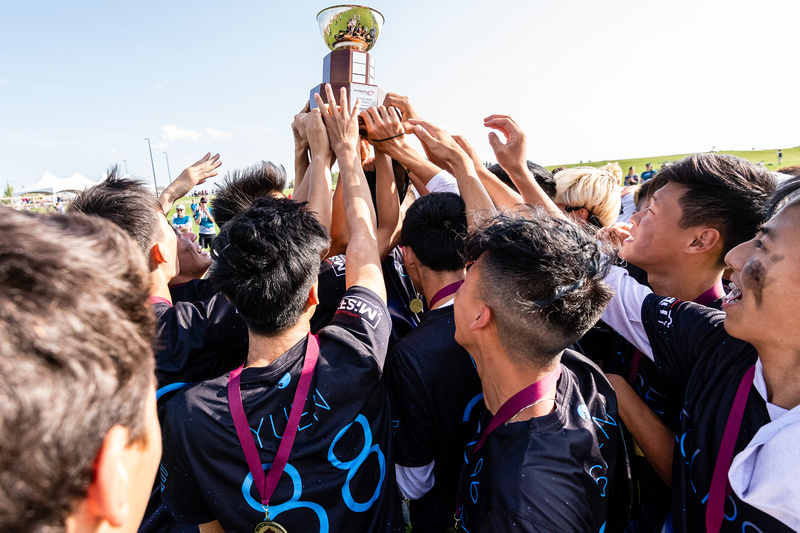 overcame an 11-8 deficit to win on universe 12-11! Eclipse finished 5th, which was their lowest placement ever. Since the gender split in 2012—before 2012 the junior tournament was coed—Eclipse/Misfit/BC All-stars (essentially the same team with different names throughout the years) had made the podium every year.
All BC teams:
Vortex - 3rd
Eclipse - 5th
Mischief - 6th
Bonfire - 7th
Rolling Thunder - 10th
Vintage - 12th
 
ADULT CUCS
This was a world's qualifying year, so all the top teams from across Canada were there to vie for the chance to represent Canada at the World Ultimate and Guts Championships in The Netherlands next year.
Women's
Traffic, Vancouver's top women's team, finished 3rd. They went into the tournament seeded 2nd, but a loss to Quebec Iris in crossovers dropped them into the other bracket, and they faced the eventual champions, Toronto 6ixers, in semis, losing 15-10. They beat Ottawa Stella 15-6 in the bronze game.
Sneaky House Hippos finished 6th, holding their initial tournament seeding. They lost to Stella in quarters.
Koi, Vancouver's third women's team finished 15th.
Open

Furious George won! After losing to Toronto GOAT in the 2015 CUC finals (the last time both teams attended), they faced them again this year. It was a game to 15 and it came down to that very last point before they were able to pull out the victory. Furious was down 14-12 after a series of breaks from both teams throughout the game. At 14-13 for GOAT, Peter Yu got a handblock on a sure-score huck, forcing universe point. Veteran Morgan Hibbert got an endzone D on Mark Lloyd to give Furious the disc. Hugh Knapp put up a stall 9 huck to Andre Gailits, who caught it just outside the endzone, despite pressure from two GOAT defenders, and popped it in to Brayden Gee for the 15-14 win! This win gives Furious the privilege of selecting next year's Team Canada Open squad.
The other men's team Blackfish finished 6th, after a loss to Winnipeg General Strike in quarters.
Masters Women's
Pacific Northwest Basic finished 3rd, losing to eventual champions lowercase in semis.
Masters Open
West Edmonton Maulers finished 5th (of 6 teams)
CUC MIXED
Unfortunately, none of the BC mixed teams made the championship bracket this year. Last year, Vancouver Goomba Gang lost in the finals to Winnipeg's Pretty Boys and Handsome Girls. The highest finishing team from BC was T.T, who finished 9th. Victoria's Gulls n' Buoys finished 15th and Vancouver Fable finished 16th.
BUT Fable tied for 1st for Spirit of the Game, so that's a huge win!