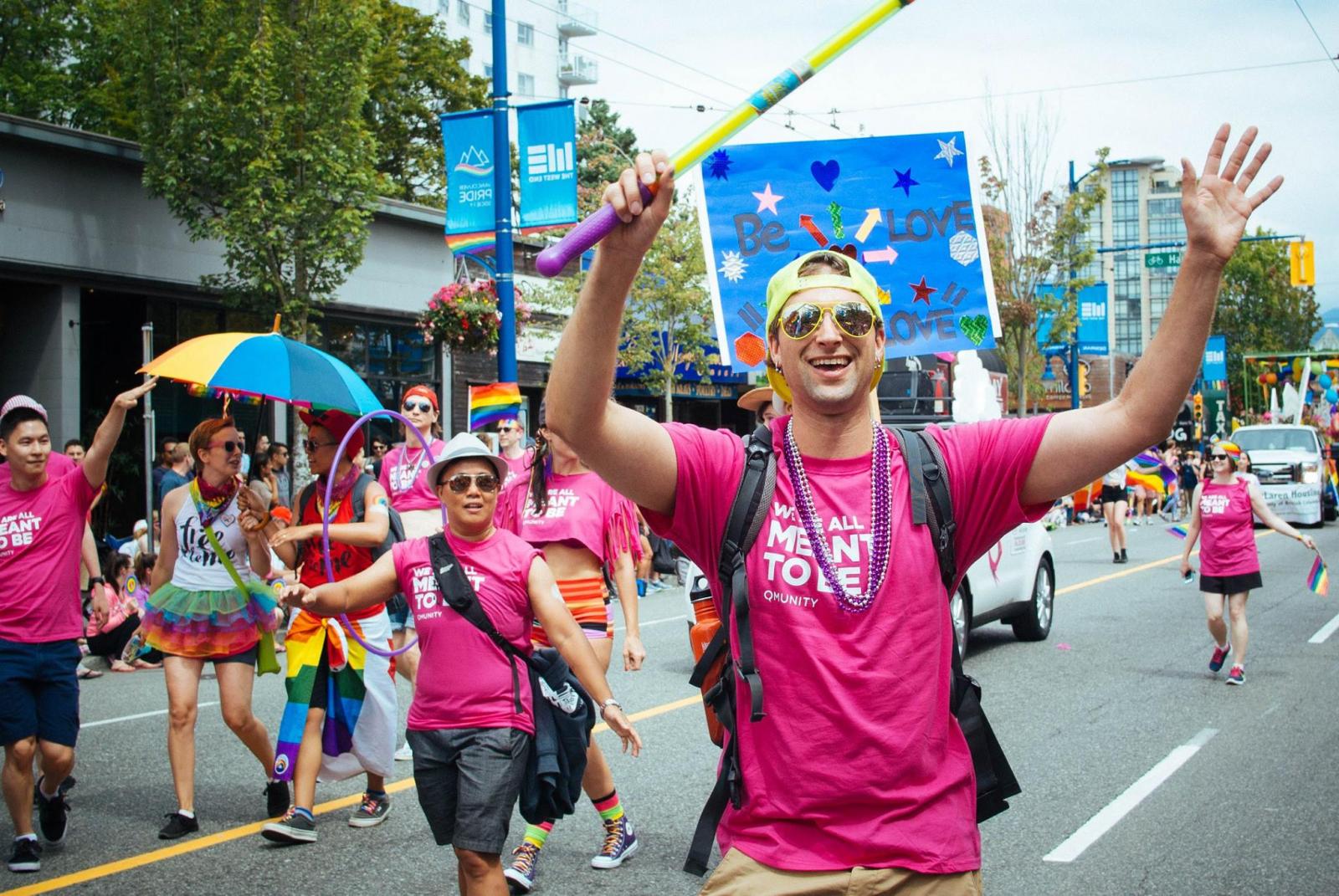 It is with great sadness that we inform you our beloved Marketing Manager, Craig Kulyk, passed away on Monday October 28. Our hearts go out to his family and friends during this difficult time. He was well-loved by everyone who knew him and he will be deeply missed. 
Craig started working for the VUL in October 2011. He became our first-ever Marketing Coordinator in 2012 and then Manager in 2015, and was a very important member of our team over that entire time. He helped us grow significantly in size and reach while always ensuring that we still stayed true to our core values. In addition to his amazing work on strategy, branding, marketing, partnerships, social events, and signature events like Ultimate Day and the Awards Banquet, he also helped drive many special initiatives to improve the experience of our members, such as increased support for new players, women, transgender players, the LGBTQ2+ community, and preliminary work with First Nations.
When I reflect on my daily interactions with him, Craig's ability to truly connect with people - to see them, relate to them, and care for them - stands out to me as one of his most treasured gifts. He is one of the kindest and most genuine people I have ever known. His positive impact on the VUL and those around him is immeasurable. 
Celebration and Remembrance
His partner & family have posted an obituary with Dignity Memorial. 
A service for Craig will be held on Sunday November 10 at the Stanley Park Pavilion (map). Doors will open at 1:00 pm and the program will start at 2:00 pm. Please allow time for parking and transit. 
For donations in lieu of flowers:
Do you have a favourite memory of Craig? We'd like to capture some to share with his family. If you feel called to do so:
Update Nov 26: The VUL would like to acknowledge the support of Ultimate Canada and VC Ultimate. Every year at their November conference, Ultimate Canada runs a silent auction sponsored by VC to raise funds for youth programs. In 2019 the auction was dedicated to Craig, and they raised funds for the BC Crisis Centre. $1200 was raised this year, the largest amount ever. Thank you very much to Adriana at VC and everyone at Ultimate Canada.
Community Support
The coming days and weeks will be challenging for many of us. When someone we care about passes away suddenly, it can impact us in unexpected ways. We encourage you to reach out to your friends & family for connection and support. Share your memories of Craig, ask each other how you're doing, go for walks, and be gentle with yourself. If you find yourself struggling with this news for any reason, please contact the BC Crisis Centre for support. You can also contact the Centre if you need help with supporting others. Let's draw on our amazing community to support each other. 
For upcoming VUL events, the Undercover Tourney will still go ahead. To celebrate Craig, let's have as much fun as we possibly can playing ultimate and connecting with friends. The AGM on Tuesday Nov 12 will be postponed. We'll announce the new date once it's confirmed.
If you have any questions or suggestions, please don't hesitate to contact me, the other Managers, or any of the Directors. See Contact Us for details. 
Craig Woods
Executive Director
on behalf of all of us here at the VUL.