Posted by Diane on June 13, 2023 5:01 pm
[Article courtesy of the BC Ultimate Society]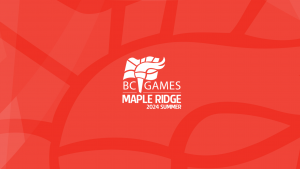 Today the BC Games Society announced the sport package for the 2024 BC Summer Games, which will be held in Maple Ridge from July 18-21, 2024.
For the first time, ultimate has been included in this Multi-Sport Event. The ultimate program will consist of 8 teams, one each from the 8 BC Games Zones. The teams will be mixed, with 6 man-matching and 6 women-matching athletes per team. The age range for athletes will be 13-15 years old. You can view the complete BC Summer Games Sport list HERE.
You can view the full BC Games announcement HERE.
The inclusion of ultimate in the BC Summer Games follows years of growth of the sport at the High School and Junior levels across the province of British Columbia. In 2023 over 100 High Schools registered teams with BC School Sports, and the number of teams and communities with Junior Club programs continues to grow each year. BC Ultimate, the Provincial Sports Organization responsible for ultimate in BC, is proud of the growth of the sport and the inclusion of ultimate at the 2024 BC Summer Games.
---
[Article courtesy of the BC Games Society]
The BC Games Society has announced the full contingent of sports that will take part in the Maple Ridge 2024 BC Summer Games from July 18 to 21, 2024.
The 19 sports named will bring over 3,500 athletes, coaches, and officials to Maple Ridge, which has hosted the BC Summer Games twice previously in 1983 and 1998. The city was set to host the 2020 BC Summer Games before the event was cancelled due to the COVID-19 pandemic.
The 2024 BC Summer Games will mark the debut of the sport of Ultimate at the Games. The BC Ultimate Society (BCUS) boasts a strong participant base from every corner of the province and has built a strong culture around the principles of inclusion, respect, and accessibility.
Inclusion in the Games is determined by the BC Games Core Sport Policy, which outlines the criteria that provincial sport organizations must meet and ensures that the Games continue to deliver exceptional experiences through sport to young athletes from all over the province.
The BC Winter and BC Summer Games are British Columbia's biennial celebration of sport and community. Since 1978, the BC Games have had over 350,000 participants and volunteers, plus thousands more attend as spectators and supporters.
To learn more about the Maple Ridge 2024 BC Summer Games, visit bcgames.org.