The VUL has come a long way since its inception in 1986. What started as a three-team league in Jericho Park is now the largest ultimate league in the world! We wouldn't be where we are today without the persistent and consistent efforts of our community leaders over the past several decades. Some contributed by building and expanding the VUL and the BC Disc Sports Society (BCDSS), while others led the way on the competitive side resulting in countless national and world championships for Vancouver.
Every year we induct new members into our Hall of Fame at our annual Awards Banquet. Displayed here are all inductees listed by class year:
| | | |
| --- | --- | --- |
| 2009 | 2010 | 2011 |
| 2012 | 2013 | 2014 |
| 2015 | 2016 | 2017 |
| 2018 | 2019 | 2022 |
| 2023 |   |   |
* There were no inductions in 2020 and 2021
---
2009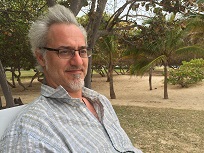 Adam 'Elvis' Berson was one of the founding members of organized disc sports in Vancouver and Western Canada. He was part of the founding groups for both the Vancouver Ultimate League and Vancouver Disc Sports Society and served as VDSS President from 1987-1988. VDDS later became the BC Disc Sports Society in which he served on the Board of Directors from 1993-1995.
Adam competed and won events in disc golf, freestyle, accuracy, self-caught flight, discathon, and of course ultimate. Adam helped to create the idea of organizing a permanent touring ultimate team, rather than just groups of league players who attend events. Between 1989 and 1999, Adam won 7 Gold and 2 Silver medals in the Open Division at the Canadian Ultimate Championships playing for Van Gogh (later Vertigo and Vertigoo) as well as Furious George, which he captained in their early years. He was a three time member of Team Canada at the World Ultimate Championships 1988, 1990, and 1992. He also played in the World Ultimate Club Championships in 1993 with Vertigo and 1997 with Furious George.
Adam founded the first ultimate tournament in Vancouver and served on many boards and tournament committees. Perhaps most importantly, Adam established the BC Disc Sports Society Outreach program to bring ultimate to BC schools, creating the flow of talent that has kept Vancouver on top for so many years
Update: Adam was part of the inaugural class of inductees into the Ultimate Canada Hall of Fame in 2011.
---
2010
Anja Haman is a true legend in the Vancouver ultimate community. She's been a high level player and mentor for more than two decades.
Anja was instrumental in forming the Vancouver competitive women's team Goo (later known as Prime) that started from only being able to get two points off North West US teams to being World Champions in seven years. Anja's competitive achievements include playing for Canada in WUGC in 1994 with Ottawa (bronze), 1996 with Goo (5th), and 2000 & 2004 with Prime (Gold). She also played on the 1st World Games team in 2001 (Gold). In addition Anja won Paganello in 2007 and Potlatch in 1996 and 2004 and played in and won numerous women's & co-ed tournaments around the world. While living in the UK from 2005-2008, Anja was coach and player of the UK women's team Iceni leading them to three national titles.
Anja's ultimate contributions were not just limited to female elite players. Anja's desire to assist the growth of ultimate in Vancouver, Canada, and worldwide is legendary. She was a Board member of the B.C. Disc Sports Society (BCDSS) in the early 1990s; Tournament Director for Flower Bowl in 1994 and 1995; and creator of the first ever ultimate calendar to promote female players in the early 1990s, as well as several skills manuals, clinics and videos for women, youth, competitive and new players.
Update: Anja was part of the inaugural class of inductees into the Ultimate Canada Hall of Fame in 2011. She also inducted into the USA Ultimate Hall of Fame in 2022.
---
2011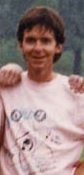 Scott Lewis started the first organized disc sports in BC, inventing his own game called Frisbee Football that dozens played regularly from 1974-1976 at Willows Beach in Victoria. He then became involved in running overall tournaments and creating disc golf courses in Victoria, culminating in 1982 when he founded the University of Victoria Disc Sports Club.
In 1985 at the age of 30, Scott was attacked by an unusual form of arthritis which left him virtually unable to walk and ended his participation in disc sports for a time, but through hard work and determination he was able to resume playing ultimate within a few years and eventually to compete again at national and world level competitions.
After moving to Vancouver in 1988, he became involved in the nascent Vancouver Ultimate League, coaching and captaining several teams and editing the newsletter, while also participating in the founding of the provincially-recognized BC Disc Sports Society, serving a number of terms as a member of the Board of Directors and two years as President. He was a founding member of the Discombobulators and Karmavores, two of the longest-lived teams in the Vancouver Ultimate League, and founded the Simon Fraser University Ultimate Club in 1989.
Scott served as Volunteer Coordinator at the 1997 World Club Championships and worked on the newsletter at the World Championships in Vancouver in 2008. He is currently a content writer for the MLU's Vancouver Nighthawks and a key member of the VUL's Hall of Fame Committee.
Scott was part of the inaugural class of inductees into the Ultimate Canada Hall of Fame in 2011.
---
2012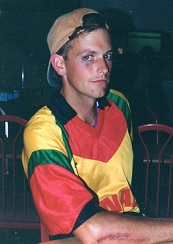 Mike Kaweski has had the opportunity to do something he loves for many years - play and organize ultimate and discs sports.
In 1987, having heard and read several media stories, he decided to pursue his passion and check out what was happening with organized "frisbee" in Vancouver. Walking up onto to the ultimate fields at Jericho for pickup one Sunday afternoon, he was welcomed by early legends of the community including Adam Berson, Jim Brown, P A Brown and Douglas Grant. Ultimate's athletic challenges, team play and Spirit of the Game caught him and soon he was playing league and experiencing the wider world of Ultimate at tournaments in BC, OR, WA, and AB.  
Over the years Mike has represented Vancouver and BC in open, mixed, juniors and masters divisions at many Nationals as player, captain and coach; and Canada at World and World Club Championships as a player and captain. He was on a few champion and a few more medalist teams along the way.
Through the demonstrable spirit of many in the Vancouver and world-wide ultimate community, Mike has learned and has grown as a person and been given opportunities to contribute of his own. In his early days of playing, Adam Berson asked him to help out with the Flower Bowl and Horizontal or Bust tournaments, and to teach ultimate in BC schools. Mike has since helped develop the disc sports and ultimate communities in Vancouver, BC, Canada and other regions by coordinating the VUL, working with the BC Disc Sports Society (now BC Ultimate) as juniors and outreach coordinator and as president, and directing a number of tournaments including Nationals in 1992. His goals as an organizer were to support the range of play possible with a disc and to help build a community in which people of diverse backgrounds, skills and abilities could participate.
He continues to play in the VUL and still has great fun throwing, running and catching with family, friends and teammates, and up into the wind.
Al Bob Nichols was one of the most versatile players of his era in the 90's and 2000's.  He played on Vancouver/Victoria competitive teams for more than 15 years and represented either Vancouver or Canada at 12 World Championship events.  Al Bob has won nearly every coveted ultimate title – Canadian, UPA and World Championships, as well as the World Games in 2001. He was at the centre of the Furious George leadership group that constantly innovated on both offensive and defensive strategies, changing the way the game is played.  
Update: Al-Bob was inducted into the USA Ultimate Hall of Fame in 2018
---
2013
Tamara MacKenzie was a co-captain and founder of the Vancouver women's team Jayed Gaitz and was known across the country for her rock star play, smooth throws, and dedication. She organized Flower Bowl, sat on both the VDSS and BCDSS boards, edited the VDSS newsletter (Spin), and served on a number of committees. In the beginning, she was on multiple league teams to ensure they had enough women, and worked hard to bring more women into the game. Her dedication in the very earliest years created a noteworthy women's ultimate scene in Vancouver.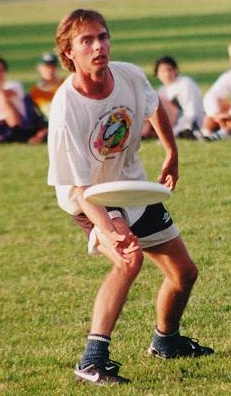 Jo Playfair was a founding captain of the Flaming Red Sallies in the VUL, and won multiple national titles playing in the Open division.  He was well known for his athleticism as well as spirit on the field – that last name was well represented. He opened his house and time to meetings and events to support the league and teams. He was the VUL's first League Coordinator in 1986, and served on the BCDSS Board from 1989-1990.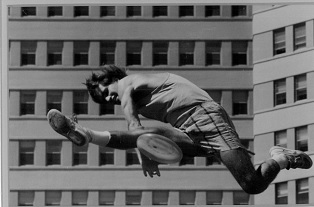 Jim Brown was an essential part of disc sports history in Vancouver. He was around sourcing frisbees before the VUL, or the internet ever existed. If you played disc, you knew him because he was your ticket to discs. He was the Canadian Freestyle Champion in 1979 and as a result had his autograph mass printed on a Wham-O disc from that year. He was a board member on the BCFSDA in 1980 and BCDSS in 1989, as well as the Founder of VUL league team Terf Burners, and Vancouver's first dedicated touring team – Aerial Express.
Update: Jim was inducted into the Ultimate Canada Hall of Fame in 2013.
---
2014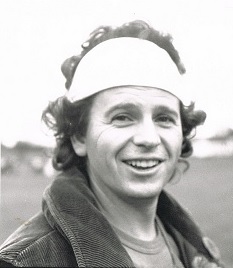 Doug Grant was a one of the founding members of the VUL and first coordinator of the VUL (along with Jo Playfair). He was also the founding treasurer of the VDSS in 1985 and played with the Flaming Red Sallies - the first Vancouver competitive team to play at Canadian Nationals. Doug was a ubiquitous presence on and off the field from the time he arrived from Calgary in 1985 until ultimate really took off in the mid-90s. He was the guy who made every touring team practice and every league game. If you ever needed something done - be it looking after tournament central, making a quick trip to pick up ice, finding a team for a new player, he was always happy and willing to help.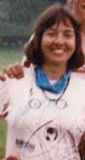 Patrica Anne (PA) Brown was the founding secretary of the Vancouver Disc Sports Society and a founder of the first women's team Jayed Gaitz. She really was the driving force behind the creation of women's ultimate in Vancouver, she was a ubiquitous presence both on the field for league and touring teams and off the field as an organizer and volunteer. PA also represented the VUL/BCDSS on the board of Ultimate Canada in 1992.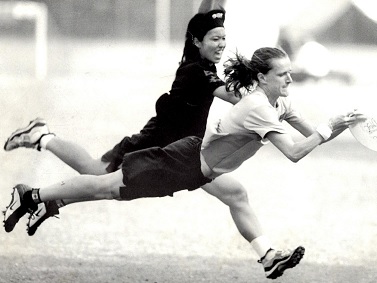 Leslie Calder was one of the best female ultimate players during her career. She started playing ultimate in 1994, coming from a competitive badminton background. Her dedication to growing the women's team Goo/Prime into a gold medal team over multiple years helped the team win seven national titles and put the team on the international map with two gold medals at the World Championships. She also played on the first ever World Games team and helped the team bring home gold. On top of all this, Leslie was actively involved in the VUL, playing on multiple league teams of varying levels including as a mentor in 2004.
Update:  Leslie was inducted into the USA Ultimate Hall of Fame in 2017.
---
2015
Steven Oldenburg.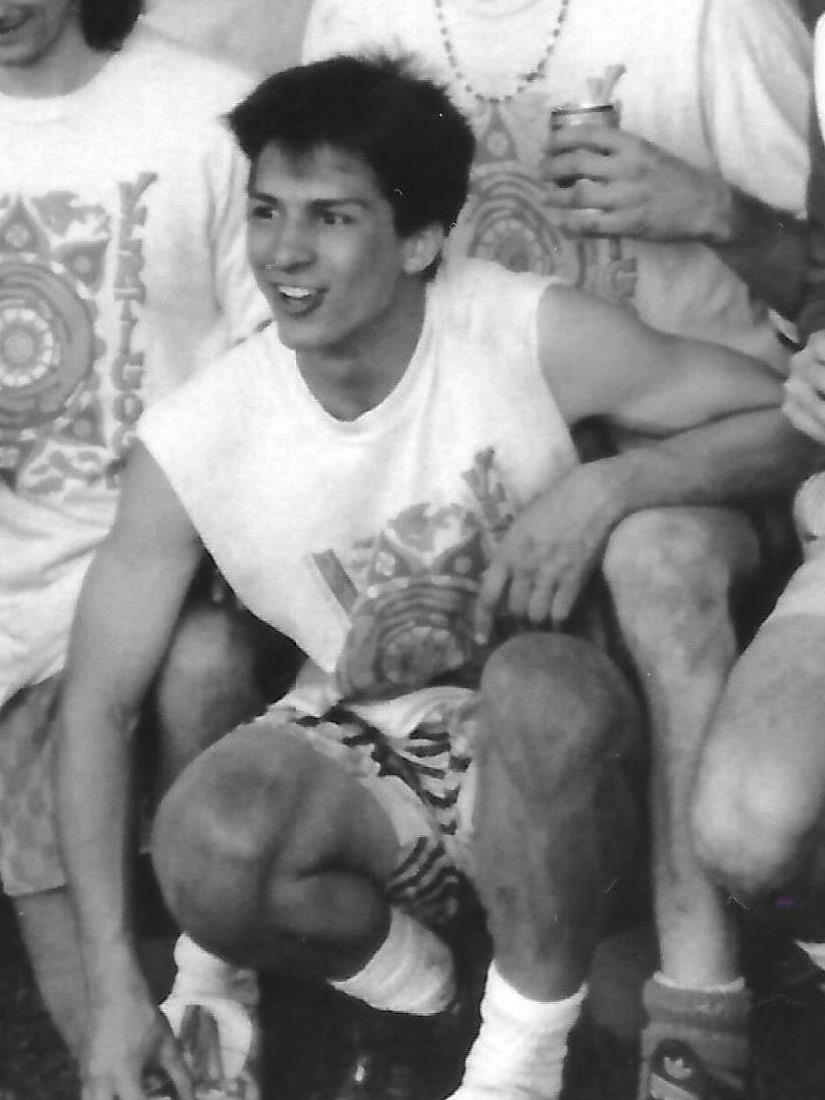 At a time when the nascent Vancouver ultimate scene was dominated by older players, Steve burst on the scene in 1985 as a teenager by winning the Canadian Junior Frisbee Championships, an overall competition, and then finishing third while representing Canada at the subsequent world championship. But he quickly changed his focus to ultimate, first as a founding member of the very first Vancouver team in 1985 and then becoming a mainstay on Vancouver's top Open team Van Gogh/Vertigogh, helping the team win the gold in 1989, 1990, and 1992, plus a silver in 1990. After his education took him to Ottawa, he became a key member of the Wax dynasty, winning another national championship with them in 1993. Steve also represented Canada as a member of our Open team at the world championships in 1990 and 1992, as well as being very active off the field, serving on many different boards and committees during his time on the Vancouver ultimate scene
Carlo Giuliani was one of the early architects of Vancouver Ultimate, both on and off the field. He served as VUL coordinator from 1987-1989, was a VDSS/BCDSS board member for a number of years between 1988 and 1995, and was a key member of the organizing committee that brought the Canadian championships to Vancouver for the first time in 1989. In 1987 in Ottawa, Carlo played with the first Vancouver team to compete at the Canadian Championships, and he went on to win the gold at this event with Vertigogh/Van Gogh in 1989, 1990, and 1992, plus a silver in 1990. He culminated his competitive ultimate career by winning a silver medal with the Canadian Masters team at the WFDF World Championships in 1994.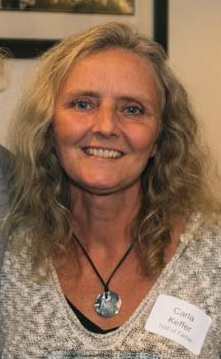 Carla Keffer. After an outstanding career as a high school basketball player where she grew up in Ontario, Carla Keffer (Nee Craddock) started playing in the VUL in 1992, and still plays in the VUL today. Carla also was a mainstay of Vancouver's women's competitive Ultimate for 20 years, founding and captaining a number of teams, most notably Jezebel and Girlfriends. But it is a junior coach that Carla has had the greatest impact on Vancouver Ultimate. She formed and coached a team at her children's elementary school, and as they aged she followed them up the ladder. She established what is arguably the most successful high school program in Canada at Sutherland Secondary in North Vancouver, her teams winning multiple provincial and national championships. She has also founded and run a number of summer camps and leagues for junior age players on the North Shore. Carla has always been renowned for her spirited approach to the game, so it's no surprise the teams she coaches always reflect this, often being awarded the Spirit prize at the same tournaments they win. These days Carla's son Cole Keffer is a real up-and-comer on the national competitive scene, ensuring her legacy will continue to unfold for many more years.
---
2016
Art Hawkins started playing ultimate in Vancouver in 1991 as part of the legendary team Farm Accidents. Part of the influx of new players and teams that took the VUL from six to over 100 teams during the 1990s, he was also an original member of Yo Yo Ma, played with the Haashbar and Flamingo crews, and was also a number of other league teams, often as captain. Art represented Vancouver and Canada at a number of national and international tournaments, collecting gold and silver medals in the Masters division at the Canadian Ultimate Championships as well as a sixth place in Worlds in 2002.
But for all that, Art's main contributions to the sport were made off the field. Art first joined the newly formed VULS Board of Directors and eventually was appointed Executive Director of the society in 2008, a position he maintained until ill health forced him to step down in 2010. He was instrumental in improving the VUL's clinics and mentoring programs, and sharpened the focus on Juniors development. Art spearheaded the creation of the VUL Annual Awards Banquet, and was also a Certified UPA observer and worked all levels of the sport in that role, including one UPA Finals and several CUCs.
Art was a strong supporter of charities and for several years ran the annual Elimination 8s tournament, proceeds of which go to the Vancouver Food Bank and other charities. He also worked with Ultimate Canada to create the Great Canadian Ultimate Game, a 24-hour cross-Canada Ultimate game that raises money for Right to Play and Boys and Girls Clubs of Canada.
After his tragically early death from cancer, Art's contributions were recognized in several ways. In 2010, the VULS announced that the trophy given annually to the VUL Male Spirit of the Year winner would be named the William Arthur Hawkins Spirit Award. A few months later, Ultimate Canada announced that the Great Canadian Ultimate Game would be renamed the "Arthur Hawkins Great Canadian Ultimate Game" This annual event serves as a fitting memorial to his memory, and continues to grow and strengthen, now including participants from around the world.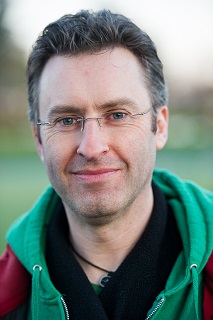 Brian Gisel joined the VUL in the early 1990s, and in remarkably short order became the most influential person on the Vancouver ultimate scene. He always retained a focus on playing, whether it be with league teams like Yo Yo Ma/Yo Yo Maui, or touring teams with which he participated in a number of national and world championships, but his real strength lies in having a vision and being able to pull the strings and bring in together people who can make things happen.
Brian first dipped his toes into organisational matters when in 1993 he founded Babes 'N Hats, the popular coed hat tournament that still flourishes under his leadership almost a quarter century on (now known as Shades 'N Hats). The next step came when he spearheaded Vancouver's first foray onto the world ultimate stage by acting as Tournament Director of the 1997 WFDF World Ultimate Clubs Championships, held at UBC. He was also the TD for the 2008 World Ultimate and Guts Championship, and also helped Vancouver host Canadian Nationals in 2000, 2004 and 2013. His expertise has led to him becoming the go-to person for WFDF when it comes to tournament scheduling, most recently as the Competition Director at the world championships held in London in 2016.
Brian served on the Board of Directors of the BC Disc Sports Society from 1995-1997, of VULS in 2000 and from 2008-2012, and of Ultimate Canada from 2002-2005. He has also represented Canada in many different capacities with WFDF since 2004. More recently, he managed the arrival of professional ultimate in Vancouver by heading up the Vancouver Nighthawks from 2013-2015 before switching to the rival Vancouver Riptide in 2016.
Brian was part of the inaugural class of inductees into the Ultimate Canada Hall of Fame in 2011.
Jeff Malmgren certainly loves to play ultimate, but his greatest impact on the sport has come off the field. Most importantly, he was the first person to bring professional sports administration experience and expertise to the Vancouver and Canadian ultimate. Jeff has the training, experience, and temperament to develop a vision and communicate it to the people that are needed to make it happen.
After playing in the league for a few years, Jeff arrived out of the blue to the administrative side of the VUL, submitting an application to become League Coordinator on the last day it could be accepted. To their credit, the VULS BOD quickly realized what they had on their hands and hired him, recognizing that his abilities were just what was needed to organize and manage the tremendous growth the league had undergone in the previous decade. He reset the focus of the VUL away from competition and back to Spirit, and reorganized the league structure to provide more different kinds of opportunities to enjoy that Spirited play, including a youth league. Among his most significant accomplishments was bringing in Mike Fleury to modernize the clinic system and ensure that all new players started off with a solid basis in both skills and attitude.
Jeff also made vital contributions in connecting the VUL with outside organizations. Soon after becoming LC, he also took over leadership of the Field Sports Federation, which manages sports fields in Vancouver. Under his leadership this sometimes fractious group became unified, and it is no accident that a few years later the Vancouver Parks Board built the first field dedicated to ultimate at Oak Meadows Park in 2007. Equally importantly, Jeff served as chair for the Ultimate Canada Board of Directors from 2007-2013. Under his leadership Ultimate Canada made the same transition to being a modern professional sports organization as the VUL had undergone when he led it.
Jeff was inducted into the Ultimate Canada Hall of Fame in 2014.
---
2017
Krista Willoughby. When Krista signed up for a BC Disc Sports Society sponsored clinic led by Hall of Famers Adam Berson and Mike Kaweski to introduce the sport of Ultimate to Lord Byng High School in 1990, little did she know it would be life changing event. But before long there she was, being named MVP of the first Vancouver High School Championships, and along with her classmates, forming the Funky Chickens, who in 1991 became the first high school team to join the VU. Krista has always loved to run, which served her well as the Funky Chickens were all too often without female subs, sometimes causing her to play entire games without a break.
 
Krista continued to play much ultimate over the next fifteen but in 2006 suffered a hemorrhagic stroke that left her with mobility and visual impairments. You might think that would be the end of her association with ultimate, but as soon as she could she was back out on the field, no longer a star but still having as much fun as anyone.The stroke also inspired the indomitable Krista to pick up her off-field efforts, and before long she became ubiquitous as a volunteer at just about every ultimate related event in Vancouver. Year after year she won the VUL Volunteer of the Year award, with the capper being when she received the Laurel Stroppa Atwood Spirit Award from the VUL in 2009.
Others finally got a chance to win the Volunteer of the Year award when Krista's husband got a job in Kamloops requiring them to move there a few years ago, but she still remains a part of the spirit in the VUL. And of course she's the only known VUL member with a tattoo of our logo – that's a lifetime of dedication!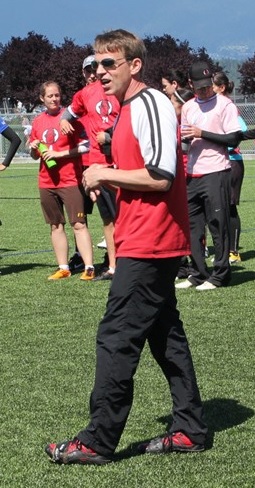 Mike 'Spud' Fleury. Pick a random sample of a hundred people who started playing ultimate by joining the VUL during the years 2001 through 2015. Ask them if they know Mike Fleury and you will get some smiles and comments about what a great guy he is.
 
Now ask them if they've know Spud, then say "Elbow. Forearm, WRIST while imitating him by miming throwing a flick. !!" The room will now be full of smiling people remembering the guy who taught them how to throw.
Mike played his first game in 1987 with the Prince George Hedonists while working on BC Rail with Paul Madill. On his return to Vancouver, Fi Campbell convinced him that ultimate was the game for him, recruiting him to play for the Sallies. He knew immediately that he had found a home away from home, even a surrogate family. You can hear the warmth in his voice when you ask him about the people he has met over the years through ultimate. You'll often hear Spud say "Other than choosing my family, playing in the VUL was my next best decision". 

He maintained a strong presence in the VUL through the 1990s while also playing on a number of touring teams, winning gold at the national and world coed level, but he really found his niche when Hall of Famer Jeff Malmgren became League Coordinator soon after the turn of the millennium. As part of Jeff's plans to modernize the VUL, he zeroed in on the clinic system, which up until then had been run, with mixed results, by touring teams. Jeff wanted someone who would devote their full energies to the clinic system, and importantly, concentrate on instilling Spirit of the Game into newbies. Jeff made a great choice for the position; Spud was on board.
 
For the following 15 years, Spud led between 12 and 20 clinics for the VUL every year, missing only four in total. Given that some of the clinics have had hundreds of participants, you can see how immense his impact on the league has been, particularly given that his focus on Spirit never wavers. And that's not all. Besides the VUL clinics, he has branched out into teaching in schools, team sessions and private lessons, as well as leading teams and leagues in Colombia, Mexico City, Whitehorse, and Victoria. There could be no better ambassador for the VUL. To give Mike the last word: "I would like to extend my appreciation to the VUL as one its more, or most, enriched members through it's efforts, spirit, and inclusiveness."
 
The Flaming Red Sallies. When the Hall of Fame incumbents were asked which team should be the first to join them, the Sallies were a clear favourite. It was an easy choice. To start, they were one of the three founding teams in the league, using the moniker Flaming Red Sallies. (Somewhere over the years the "Flaming Red' quietly slipped into the mists of history.) For their entire existence until they finally gave in to age a few years ago, they were one of the top teams in the league, with many members of the VUL and Ultimate Canada Halls of Fame passing through their ranks, among them Mike Fleury, Al Nichols, Tamara Mackenzie, Leslie Calder, Jo Playfair, and many others..
 
In 1987, word filtered in from back east that some people from Ottawa were planning to hold the first ever Canadian Ultimate Championships. There wasn't enough notice for Vancouver's open touring team to make the trip, but the Flaming Red Sallies decided to step up and compete in the event to represent British Columbia. They headed east with a total of nine players, including Playfair, and managed to finish a respectable 6th in the Open division. (The following CUC in Toronto, Tamara Mackenzie would also join their open team.)
 
But the Sallies weren't just pioneers in being the first Vancouver team to compete in a national championship. They also led the way in another important trend that transformed the VUL in the mid-1990s. Until then, it was very rare to see children on the sidelines at games, but all of a sudden, it seemed, the couples who comprised the majority of the players on the Sallies started having children, and plenty of them.
 
Perhaps not having any kids of his own is what gave Mark Lucier the time to captain the Sallies for so many years. His calmness under pressure, his wonderful Spirit, and his willingness to do the hard work required to win made him the perfect leader for what was at the time pretty well an all-star team.
 
Even as some of their regulars got older and retired, many of the stalwarts continued playing, and there was never any problem recruiting new players to don the red shirts of this fabled team. But by the time 2006 rolled around, the last residue of the originals were ready to retire, and the name retired with them, at least for now. Maybe those kids who were raised on the sideline, or their kids, will revive the Sallies, with or without the 'Flaming Red'.
---
2018
Anne Marie Carey c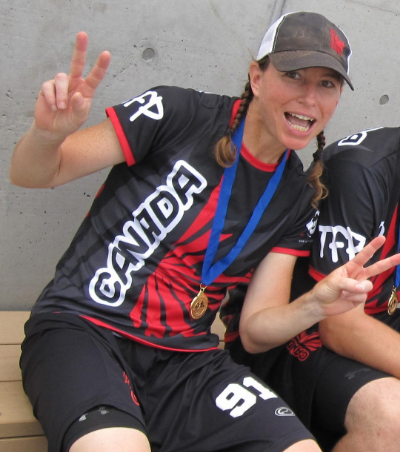 ompeted in her first UPA championships in 1999 just one year after being introduced to Ultimate in 1998.  'AM' as she was often called, was an active part of the Vancouver ultimate community since 2000 when she moved to Vancouver from her original home base in Toronto where she now lives again.
She has formed and played on multiple league and national teams, represented Canada at worlds over two decades, and helped her teams win numerous medals across multiple divisions (2004 WUGC gold, 2008 WUGC bronze, 2012 WUGC gold, 2016 WUGC bronze, 2005 World Games bronze, 2011 WCBU silver, 2017 WCBU silver, 2004 USAU silver, 2011 USAU masters gold).  
All her touring and time on the field didn't stop her from giving back to the community through roles with the VUL and WFDF.  Anne Marie was on the Board of Directors of the Vancouver Ultimate League Society for six years from 2000-2004 and 2007-2008, serving twice as Secretary, and her final year as the President. She was also the WFDF Executive Director between 2006 and 2008.
Mostly though, people know AM as someone who is always on a fun local league team and equally eager to participate in both local and international events. She helped teach many VUL players and has enjoyed playing the game with them, winning the Laurel Stroppa Atwood Spirit Award in 2005.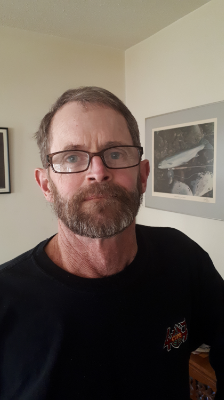 Dave Knudsen, fondly referred to by many in ultimate circles as 'Crusty', started out as a disc golfer, winning a number of titles on the course, but after reading about Spirit of the Game while serving on the BCDSS Board of Directors, he switched his focus to ultimate, joining the VUL in the early 1990s, spending one year with the Discombobulators and then settling in for over twenty years with the Whalers. He also was a regular on Vancouver's second Open touring team through the 1990s, but shortly after starting to coach the Prince of Wales High school team, time constraints led to him to drop out of touring to focus on youth development.
Dave coached the Prince of Wales high school team for over 15 years, helping the team win six Provincial titles as well as six second place results - a stretch that is still talked about as the only 'dynasty' in BC High School ultimate. He also became the coach of B.C.'s Junior team, winning 8 gold, 7 silver, and 3 bronze medals over 18 years, plus coaching Canada's Junior teams at two WFDF worlds events, where Canada took silver for both Open and Women in 2000 in Heilbronn, Germany, and in 2002 took gold for both Open and Women in Riga, Latvia.  His impact on the development of many young players over the years continues to have a strong impact on the VUL and the touring teams in Vancouver to this day and for the foreseeable future.
Among other achievements, Dave won gold at the World Masters Overall Championships held in Vancouver in 1997, and was also previously voted BCDSS Member of the Year.
---
2019
Rosse Lapper laid important groundwork that was vital for the development of organized disc sports in Vancouver, Victoria, and on Pender Island.
After first playing ultimate in Montreal in the mid-1970s, Rosse moved to Pender Island where he introduced disc golf, becoming godfather to the famous course which to this day draws players from around the world. After establishing contact with players in Victoria, he organized their first tournament in September 1979. This tournament featured the first ultimate game played in Victoria.
Rosse moved to Vancouver in the early 1980s and was a member of the first Vancouver ultimate touring team, Vancouver Aerial Express, and participated in the first ultimate tournament in western Canada against teams from Calgary and Victoria. Off the field, Rosse took on important leadership roles in the early days of disc sports and ultimate in Vancouver, including serving in many position – first for the Vancouver Disc Sports Society and its predecessors and then for the B.C. Disc Sports Society through the mid-1990s.
Perhaps most importantly, Rosse developed a key contact within the Vancouver Parks Board which led to the creation of the Queen Elizabeth Park disc golf course. In turn the success of the course established credibility with the Parks Board, leading them to grant the nascent Vancouver Ultimate League permits to use Hillcrest field when the league was established. Rosse also leveraged his contacts to generate media coverage, and was behind Rogers televising a number of VUL games in the late 1980s.
Liam Robinson was a key builder in the early years of disc sports in Vancouver with a particular focus on ultimate.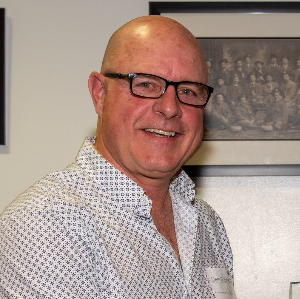 Liam served in a number of positions, including president, for the BC Disc Sport Society from the mid-1980s through the mid-1990s, and was instrumental in getting the BCDSS recognized as a Provincial Sports Organization. Along with fellow Hall of Famer Jim Brown, Liam pioneered the BCDSS's school outreach program, which built grass roots interest in ultimate and other disc sports among young people in schools and other institutions. The outreach program drew in a number of teachers and laid the foundation for subsequent junior program which have been critical for the development of the disc sports community in Vancouver, not to mention sustaining the VUL as they age into adult recreational programs. 
Liam also co-directed the first Flower Bowl tournament, now the longest running tournament in Vancouver which these days attracts teams from other regions, provinces, and countries. He also created and captained several new teams for the then fledgling VUL as well as played on local competitive touring teams.
---
2022
Dahl Gisel started playing Ultimate in 1989, after a friend from Prince George invited her to check out a game.  She joined her first league VUL team, one of just 6 which made up the VUL at the time, on a team called SMUT. Her second year on the team she became one of the first female players to captain a VUL team.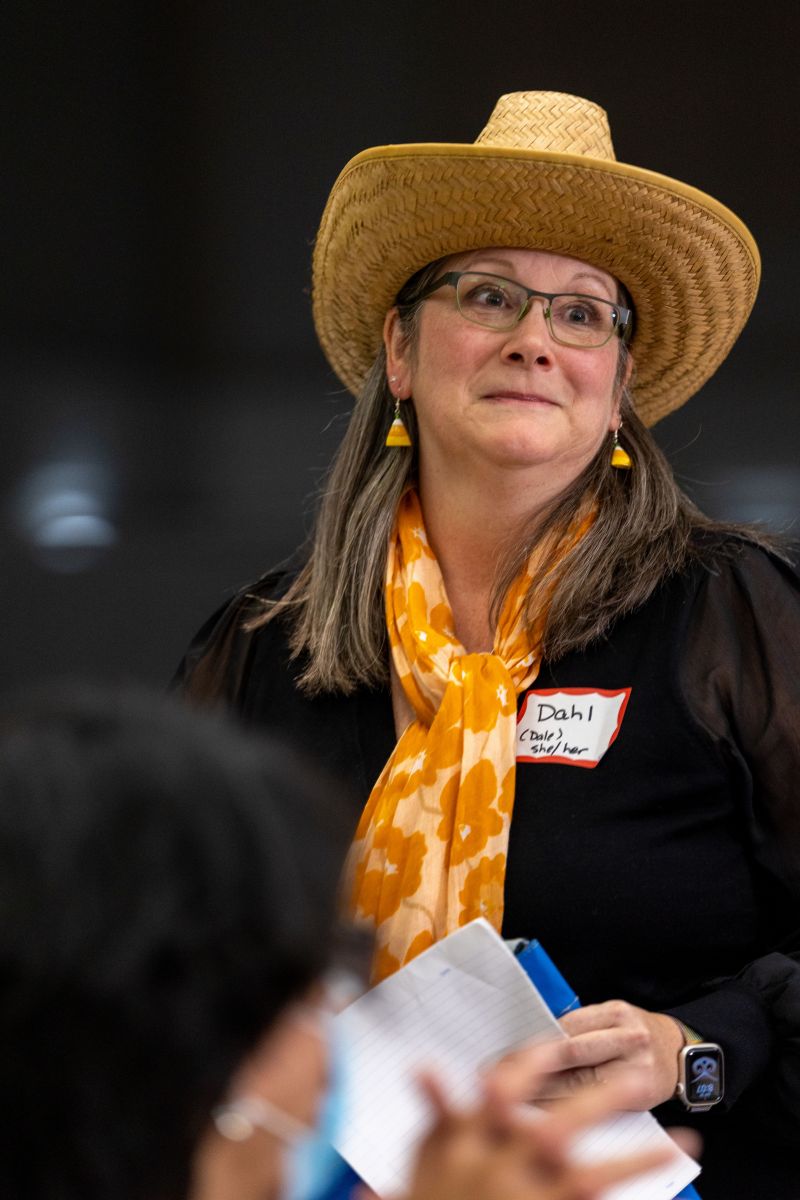 In 1991, Dahl went traveling and played Ultimate around the world, picking up with teams in Italy, Switzerland, Germany, Netherlands, England & Australia.
After returning to Vancouver, Dahl joined the BCDSS board, a precursor to BC Ultimate. It was while promoting disc sports at SeaFest in 1993, Dahl was joined by Nylene (Geyer) and Brian (Gisel) who were volunteering at the event. During this event  Dahl shared information about a Hat tournament she was played in while visiting Brisbane where teams were given different coloured shirts while being drawn onto teams. Wanting to encourage more women in Ultimate, the trio decided to replicate that event, encourage a 4:3 gender ratio and make the first women drawn for each team the captains, and with that Babes & Hats was born. This event continues over 25 years later.
Over the years Dahl has played on many competitive Women's teams and participated at Canadian Nationals with Jayed Gaytz, Jezebel, Discaso & the Hucking Harlots in the Womens division. Dahl represented Canada in 1998 in Minneapolis at the WFDF World Championships where Team Canada took home Gold in the Mixed Division & also took home Gold at Canadian Nationals in 2000 Mixed playing with RoShamBo.
Beyond playing, Dahl has helped organize and volunteer at numerous tournaments including 1997 WFDF World Ultimate Clubs Championships, 2008 World Ultimate and Guts Championship, and also Canadian Nationals in 2000, 2004, 2013 and 2018.
Dahl has been a contributor to bringing ultimate to her son's elementary and high schools, still enjoys playing in the VUL after over 3 decades, and still can be found volunteering at Ultimate tournaments and promoting the sport.
Nylene Geyer discovered the sport of Ultimate in Prince George in the late 1980s as part of a large group of PG players who would be prominent in the growth years that was the 1990s in the Vancouver Ultimate scene. In 1989 a number of Prince George players combined with a Women's team from Calgary to play at Nationals in Vancouver, and then the following year in Calgary.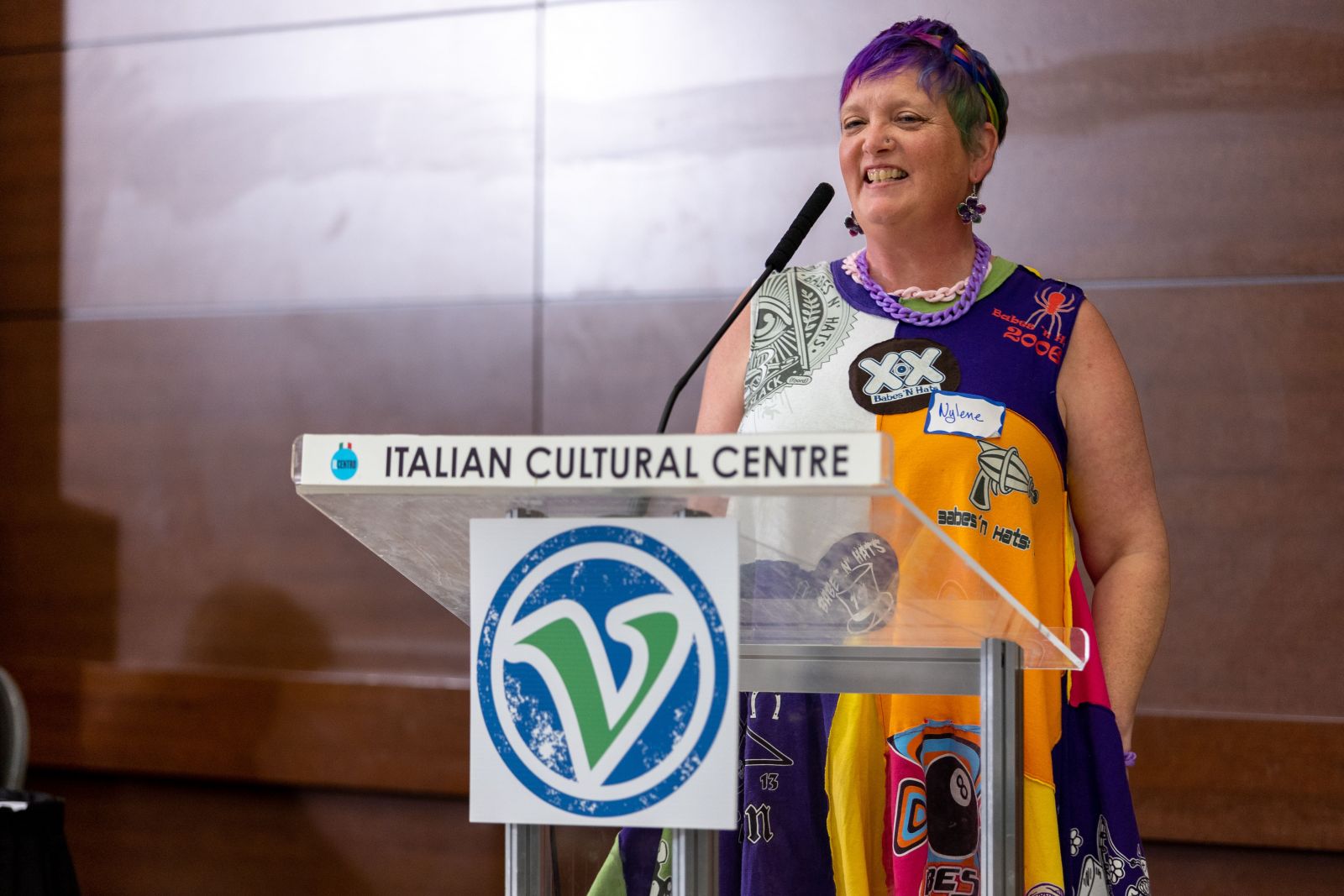 Nylene would continue to tour with BC teams for the next decade, Highlighted by winning Gold at the 1998 WFDF World Championships with Team Canada Mixed. During this time Nylene played with a number of VUL teams as a Coach, Captain and Mentor, teaching the sport to the next generation of players.
During the 1990s, Nylene was also involved on the organizing side of the sport. In 1992, along with Dahl Gent and Brian Gisel, she helped to create Babes 'N Hats, a local event which promoted female participation by being one of the first 4/3 ratio tournaments in the world. The Hat tournament continues to this day, more than 25 years later, and has been the first tournament experience for many long term members of the Vancouver Ultimate League.
Later in the decade Nylene was a core member of the 1997 World Ultimate Club Championships LOC, taking charge of the social aspects of the event and delivering not 1, not 2, not 3 but 4!!!! Parties during the week long event. 
Nylene would continue to be involved in delivering events to Vancouver, including Canadian Nationals in 2000 and 2004, and she would once again join an LOC for a World Championship, this time in 2008 for the WFDF World Ultimate & Guts Championships. 
---
2023
Kelly Mah played his first Ultimate game in 1988 when the VUL only had a handful of teams. He quickly realized that Ultimate was different from the other sports he played; it had a unique component -The Spirit of the Game. This created an environment of infectious positive energy that drew him in and sparked a lifelong desire to be part of the sport.
In 1993, Kelly moved to North Vancouver, where there was no Ultimate at the time. What started as organizing simple pickup games expanded into a more formal structure, and he continues to be a driving force today for North Shore Ultimate.
From the mid-1990s through the 2000s, the VUL grew exponentially. Kelly was instrumental in ensuring that as the league grew, the focus on maintaining the essence of the game - The Spirit - remained a top priority. During this time, he served on the BCDSS and VUL boards, captained and mentored numerous Hat teams, instructed skills clinics, organized tournament barbecues, and was a core member of the 2008 World Ultimate and Guts Championships organizing committee.
Playing over a decade of competitive Ultimate allowed him to travel the world and experience many unforgettable moments. Equally important are the times at home – from pickup games to recreational games to mentoring players and volunteering at events.
All these experiences have left an indelible print on who Kelly is today and have given him incredible memories and lifelong friendships. He hopes that Ultimate players of all levels experience the amazing benefits of belonging to this community.