Recap of the 13th Annual VUL Awards & Hall of Fame Celebration
The 13th Annual VUL Awards & Hall of Fame Celebration was held on Saturday, November 4th, at the London Pub. It was an afternoon of recognition as we assembled the VUL's most significant contributors – board, staff, coordinators, organizers, volunteers, partners, top-spirited players, past award recipients and members of the VUL Hall of Fame.
Individual Spirit Awards went to Lori Lam (Laurel Stroppa-Atwood Spirit Award) & Joseph Wong (William Arthur Hawkins Spirit Award).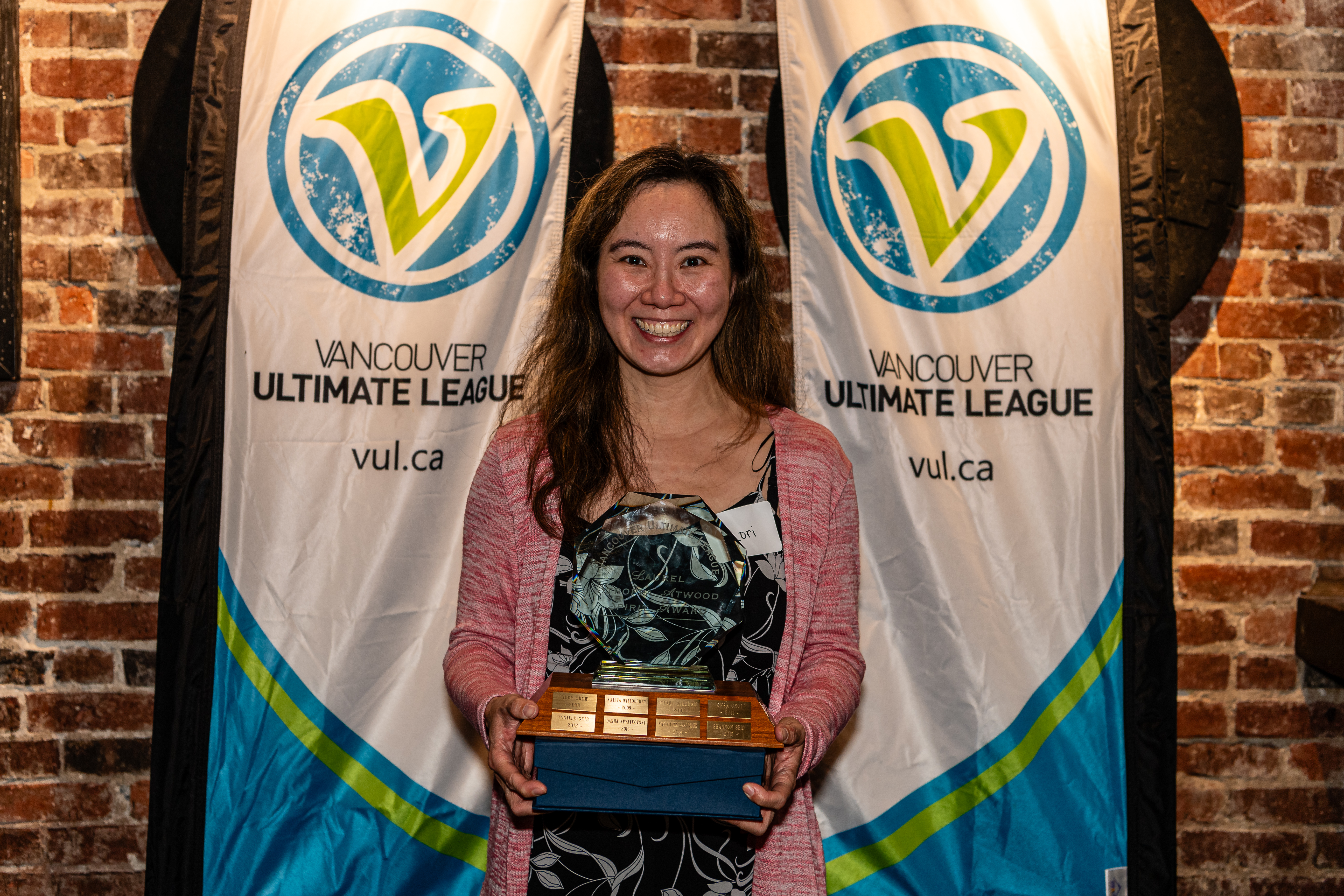 Lori Lam won the Most Spirited Player award because she never gave up on her love for ultimate frisbee, even after a serious accident. She worked hard to play again, and she always keeps a positive attitude and encourages her teammates.
Lori is also known for being really kind off the field, helping her friends through tough times and making everyone feel welcome. Plus, like many of us, she balances caring for her family and finding time to play the game she loves.
Joseph "Jody" Wong stands out as Most Spirited Player for his commitment to fairness and safety, bringing leadership and positivity to his team and opponents alike, even taking the time to ensure everyone understands the rules of ultimate frisbee.
Jody's dedication extends beyond gameplay; he is also recognized for coaching and mentoring many players, showcasing his passion and valuable contributions to the sport, making him a deserving recipient of the VUL Spirit Award.
---
This year's coaching awards went to Ryan Loui-Ying (Misfit - Eclipse Women) and Jennifer Nicholls (Drift).
Ryan is the extremely dedicated coach of the Eclipse Women's team and Sir Winston Churchill Juniors team. He was so committed to his team that he missed his first three weeks of University to stay in Vancouver to coach them through to CUC.
He brings a relentless positive mindset mixed with a drive to work hard and get better. He starts his practices and games with mindfulness exercises to center the group on finding their limits.
Most importantly, his Churchill Juniors team won the Spirit Award for BC Provincials and Vancouver Cities.
Jen Nicholls has been a key coach for women's ultimate frisbee in Vancouver. This year, Jen coached the women's team Drift and mentored in the women-matching league.
Jen is known for her top-notch coaching skills, like creating practices on the fly based on the team's needs and keeping the game's spirit alive by treating all teams with respect.
She has helped players improve by focusing on advanced skills and mental strength. She brings in guest experts to teach and gives extra help to players who ask for it.
Jen is very committed to her teams and builds a positive and trusting positive team culture.
---
Several VUL programs are only possible due to dedicated volunteers who acted as mentors, coaches, instructors, facilitators and ambassadors to help grow the sport of Ultimate. Special recognition was given to three such individuals.
Edward Burnet played a significant role in leading this year's Art Hawkins Great Canadian Ultimate Game. He was instrumental in securing prizes and a large number of donations, which led to our record-breaking year.
Ed also volunteered with the Organizing Committee for the 2023 Canadian Ultimate Championships as Co-director of ceremonies.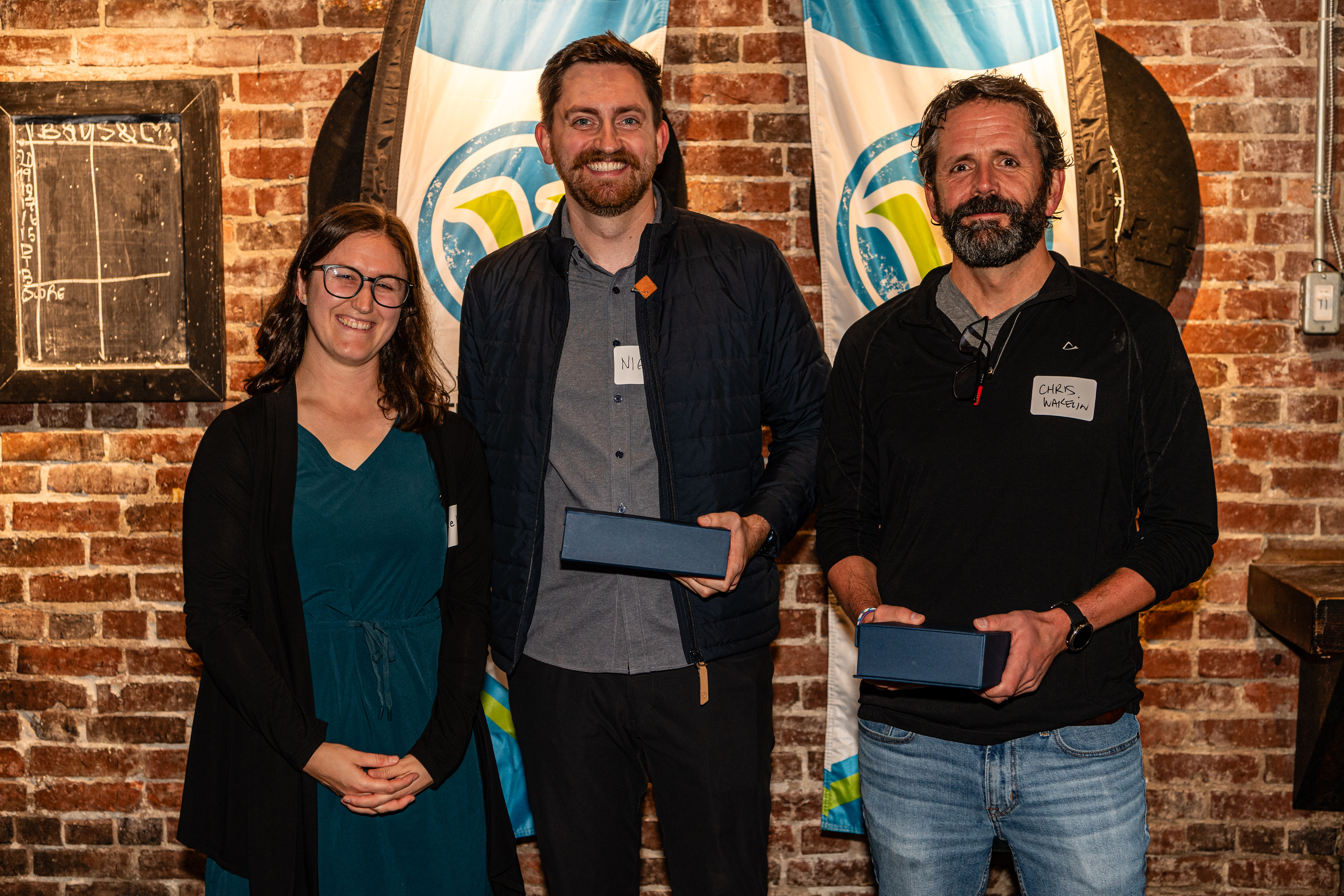 Nigel Morgan and Chris Wakelin were the co-directors of the Local Organizing Committee that delivered the 2023 Canadian Ultimate Championships. Nigel and Chris created an environment that allowed the various LOC directors to bring their best performance every day of the event while ensuring every single volunteer felt appreciated for the contributions they were making. They were instrumental in recruiting a team that worked tirelessly to ensure attendees had an exceptional experience at CUCs.
---
Threwbacca received the Carbon Flip Award. The award is presented annually to the team with the most carbon flip points after the summer league. 
 
---

Kelly Mah was inducted into the VUL Hall of Fame.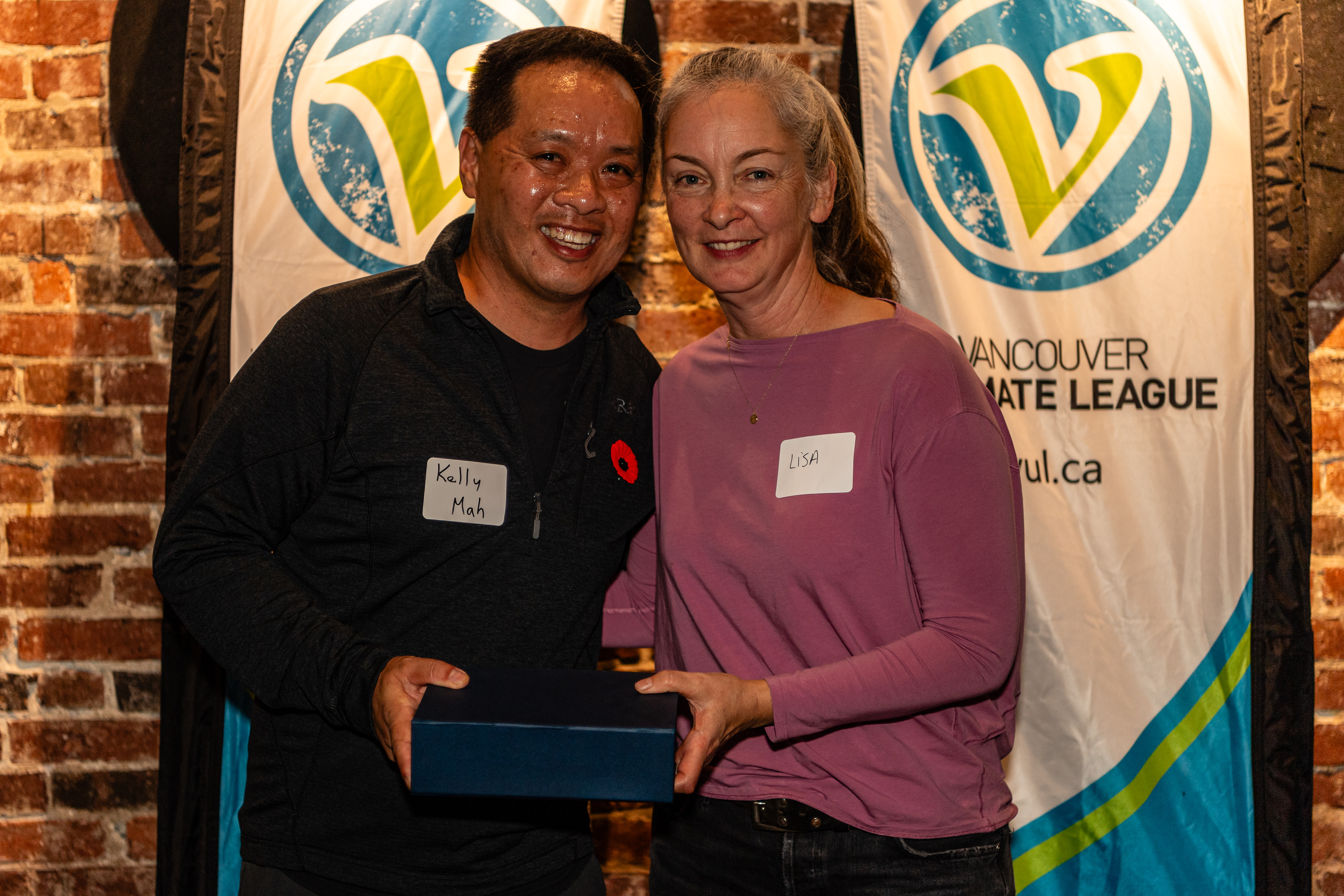 Kelly is known as the father of Ultimate on the North Shore, having expanded simple pickup games to the formal structure of the North Shore Ultimate we know today.
He has served on the BCDSS and VUL boards, captained and mentored numerous Hat teams, instructed skills clinics, organized tournament barbecues, and was a core member of the 2008 World Ultimate and Guts Championships organizing committee. You can read Kelly's full bio on our Hall of Fame page.