Vancouver Ultimate League members open their hearts and wallets this past Saturday, raising $5,000 for the Art Hawkins Development Fund as part of the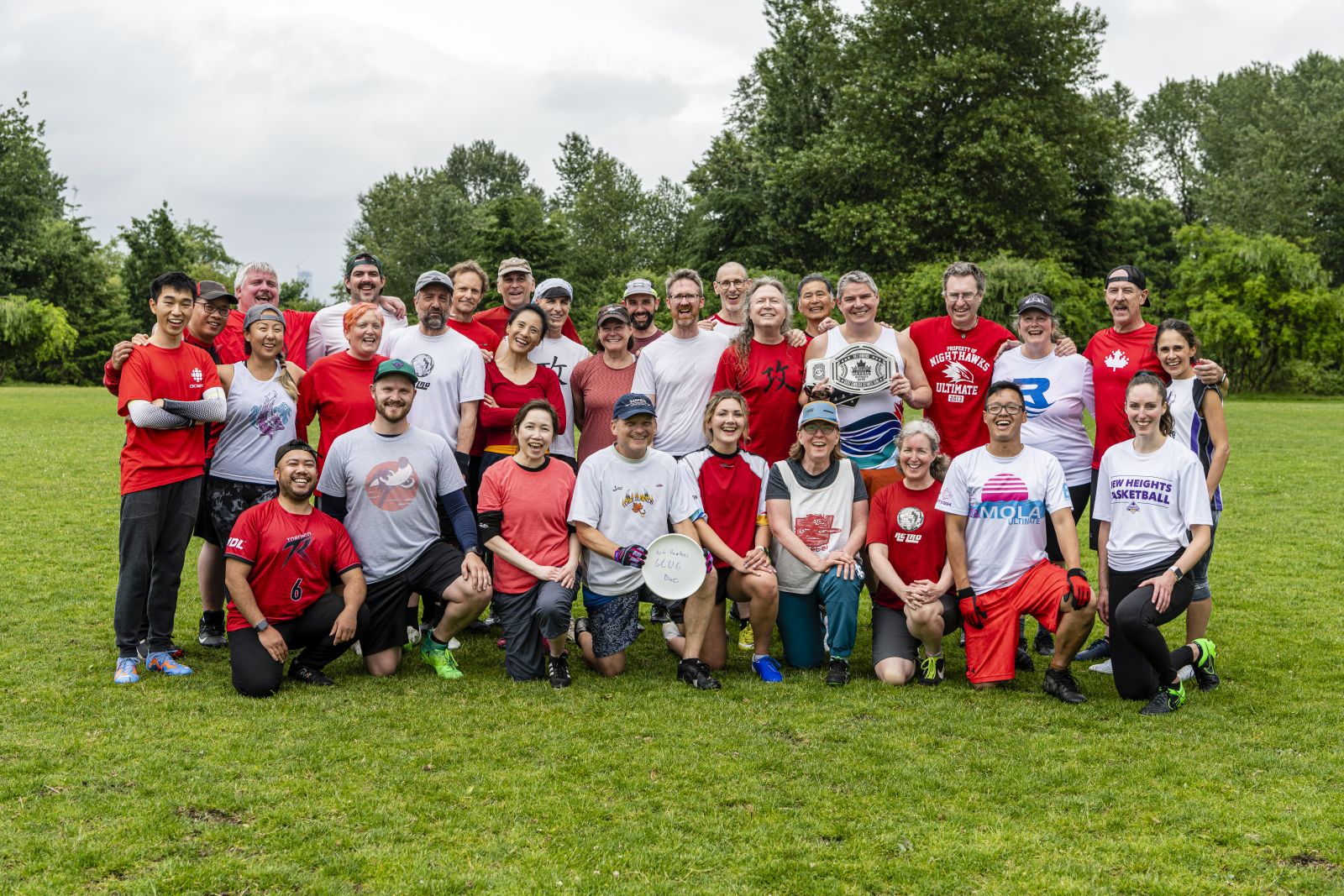 2023 Art Hawkins Great Canadian Ultimate Game. 
Over 30 participants attended this year's event held at Jericho East, the birthplace of the Vancouver Ultimate League. June 10th was about honouring a good friend and supporting a worthy cause while celebrating the game we love.
The Art Hawkins Development Fund was created in memory of long-time VUL member and past Executive Director Art Hawkins, who believed in the community's power to bring positive change to the world. The fund supports the accessibility and development of Ultimate and Spirit of the Game in Canada with children, youth and those with a disability, especially in economically disadvantaged communities. The VUL's Canyon Ultimate Club received these funds in its inaugural year and is flourishing on the North Shore.
Thank you to Edward Brunet, Scott Lewis and Brian Gisel for leading this year's organizing committee. They were instrumental in getting the word out and securing our great draw prizes.  
Thank you to our draw prize sponsors!
Whitecaps FC Ticket Pack - four (4) Premium Tickets

Whitecaps FC  jersey

Two (2) Lower Corner Tickets to a 2023 BC Lions Regular Season Home Game

Vancouver Canucks -

Brock Boeser Autographed Puck 

BC Ultimate prize pack

Vancouver Ultimate League prize pack

Castaways Party Pack x2
And congratulations to our winners A. Haman, A. Bischoff, D. Schwichtenberg, D. Keay, K. Howatson, N. Geyer, S. Allen and Y. Pang.
Thank you for your generosity and participation.  Click the belt to see our video!
We look forward to you joining us for the Art Hawkins Great Canadian Ultimate Game in 2024.