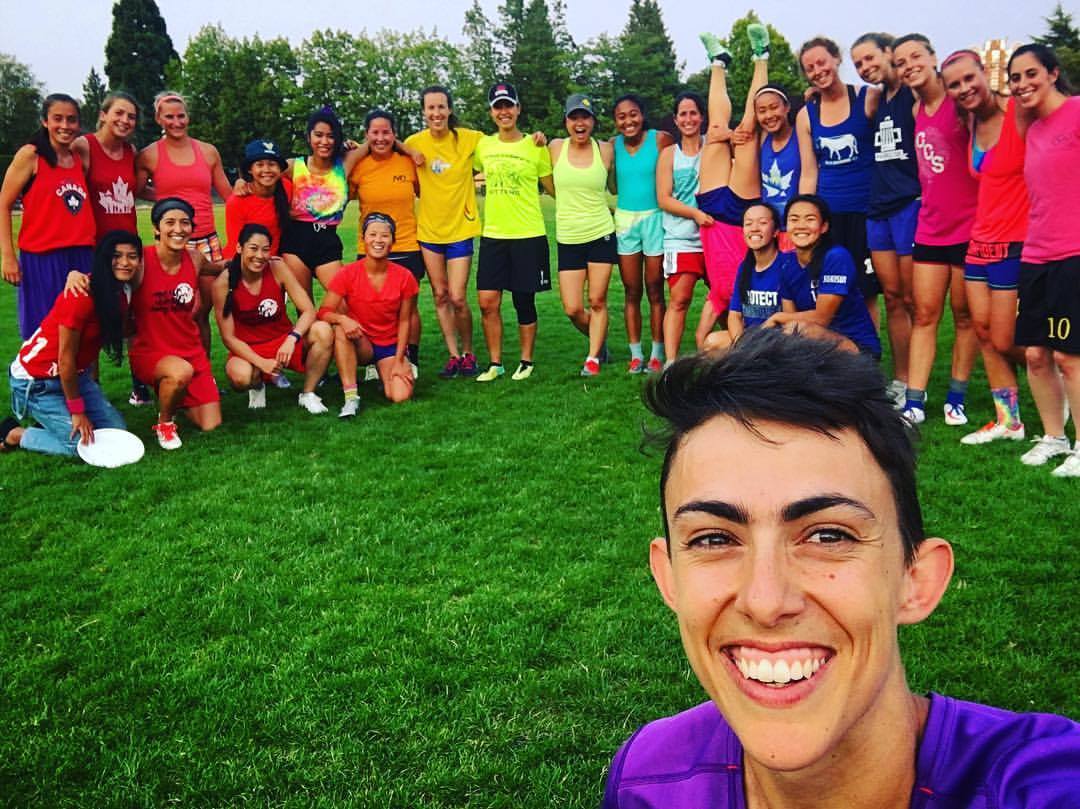 Note: In referring to women (and men), we include self-identified, non-binary, and trans folks. 
The VULS wants as many people as possible to experience the joy of Ultimate.
We aim to help everyone in our diverse community access various opportunities to participate, regardless of gender, age, race,  culture, religion, sexual orientation, or ability.
We acknowledge that imbalances exist and are taking action to create, maintain, and promote a sport culture and environment that is physically safe, empowering, inclusive, and equitable for all participants, free from abuse, harassment, and discrimination.
Women in Ultimate
Women are often at a disadvantage when it comes to playing Ultimate. According to our surveys and experience, when compared to men, women get the disc less frequently, are less likely to play the handler position, and are less likely to be captains and coaches. In order to improve on equity, we offer a number of programs and services for women (including transgender and non-binary players) to help improve their skills, knowledge, and leadership opportunities both on and off the field. See the women's inclusivity page for more info. 
Transgender and Non-Binary
The sport of Ultimate has historically used traditional gender-binary language – e.g. we refer to "4 men and 3 women" on the field. That leaves little room for players who identify as transgender or non-binary. To better enable players of all gender identities to play in the VUL, we made several changes in August 2017 to our policies and our website. Read more:
LGBTQ2S+
Beyond our commitment to gender inclusivity, we are also committed to creating an environment where all LGBTQ2S+ players feel welcome. 
For more info and for a list of LGBTQ2S+ resources related to Ultimate, see our LGBTQ2S+ inclusivity page.