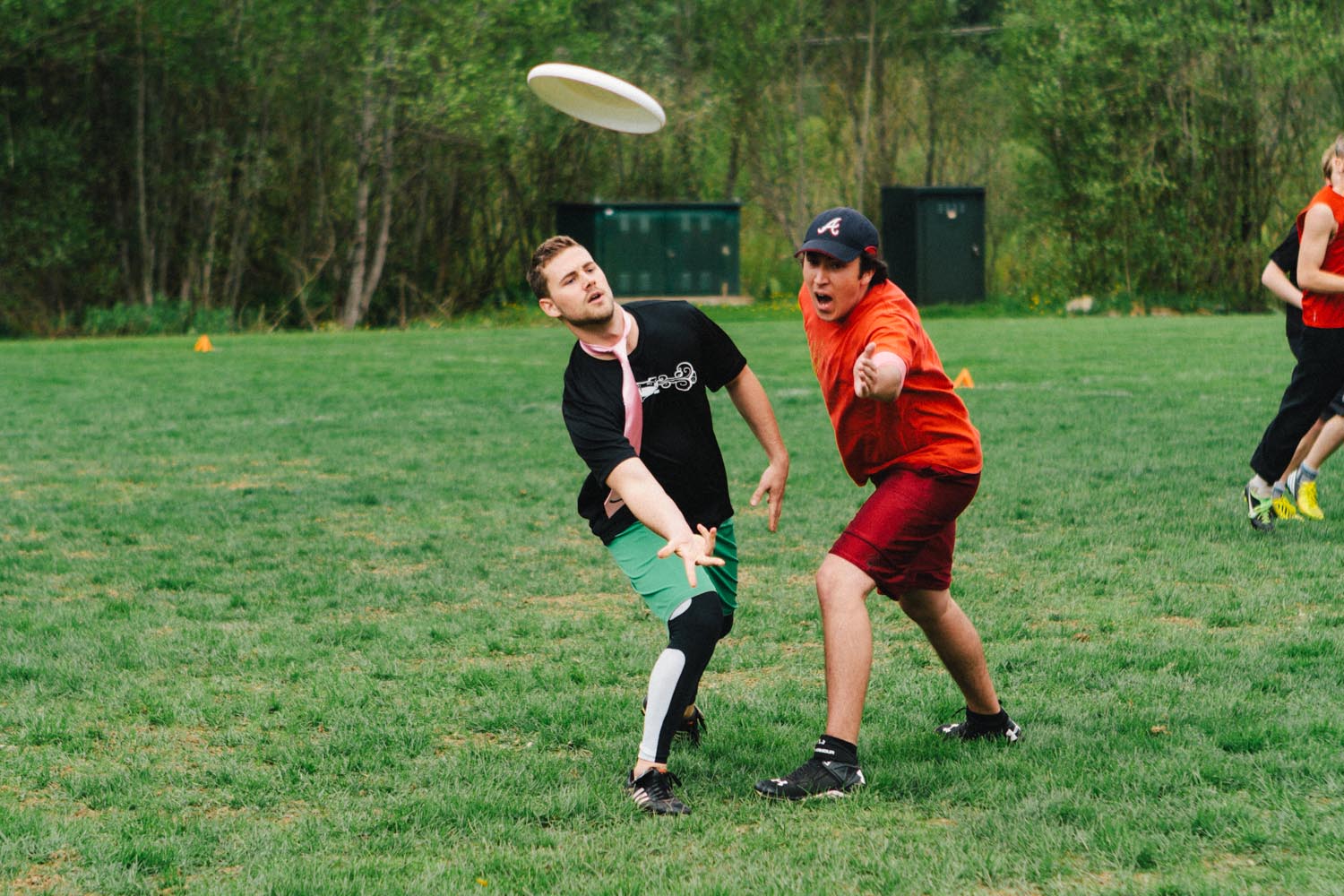 A NEW FORMAT FOR 2019 !
Start your weekend off right by chasing plastic on soft green grass! This league is perfect for Beginner to Intermediate players looking for a community vibe and some fun exercise.
For the first time, this league will be 5-on-5 format. You'll stay warm by subbing on the fly, and finish both games by noon - leaving the rest of your afternoon free.  
Plus, this is a Hat League! "Hat" doesn't mean you need to wear a hat...although you could. It means players are randomly assigned to teams (in a balanced way) as if they were drawn from a hat. This is a fun way to meet new people in the ultimate community. You can register on your own or with 1-2 friends that you'd like to play with. 
Playing Info
Format: Hat League with 5 on 5 format
Duration: 9 weeks from February to March
Timeslot: Saturday, 10 AM-12 PM.
Schedule: Two games per day.
Location: Grass fields in central Vancouver
Age: 19+, or 17+ with parental consent
Inclusivity: All players are welcome, including LGBTQ2+ and transgender.
Important Dates for 2019
| | |
| --- | --- |
| December 5 | Registration Opens |
| January 26 | Pick Up Event (@Winona North) |
| January 27 | All Registration Closes |
| February 2 | Games Start |
| March 30 | Games Finish |
2019 Fees
| | |
| --- | --- |
| Single | $55.00 |
| Duo (2 people) | $90.00 |
For Duo's at least one person must be women-matching (see Help on gender matching).
How to register
Read the registration guidelines for Hat leagues, and then register online once registration opens.