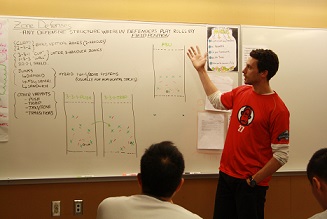 This is a general guide to help you start playing ultimate in the VUL! Players of all skill levels, ages, genders, and sexual orientations are welcome to join.
Note: For Youth Ultimate, see Getting Started for Youth.
1. Learn about Ultimate
For an overview of the sport, read About Ultimate.
To learn how to play:
Register for one of our 6-week Boot Camps for Beginners and learn by playing! 
Attend a free 2-hour Intro Clinic which are run immediately prior to the start of each season and are free for any player on a roster for a team that season.
Bookmark our Players Guide to reference for detailed tips and instruction.
You will also need to understand Spirit of the Game. "Spirit" is a unique and defining aspect of ultimate that allows the game to be played without referees, even at international competitions. It is important to understand Spirit before you start playing.
2. Stay Informed
Create an account to receive monthly updates from the VUL and get access to our online forums. 
Or, subscribe to our Community Newsletter without creating an account. 
3. Pick a League
We hold leagues year-round at fields all over Vancouver, Surrey, and New Westminster.
For Standard leagues, most players register as a team. Teams vary in size, but typically have at least 12-16 players. 
For Hat leagues, everyone registers by themselves or with 1-2 friends, and we form all teams.
View our list of leagues to pick one that works for you, or learn more about league types and formats. 
4. Find a Team
For Hat Leagues, you just register to play, and we do all the work to get teams set up!
For Standard Leagues, read how to find or form a team. You need create an account to access our online forums. 
When you're ready to register, check out our Before You Register page to ensure you have all of the information you need before fully committing.
Other Options
There are other leagues around Metro Vancouver. See the BC Ultimate website for a list.
If you're an elite player, you can try to join a Touring (Club) team. They don't participate in league play, but attend Provincial and National tournaments. Most of them hold tryouts in April and May. Read more about Vancouver Touring teams.