Introduction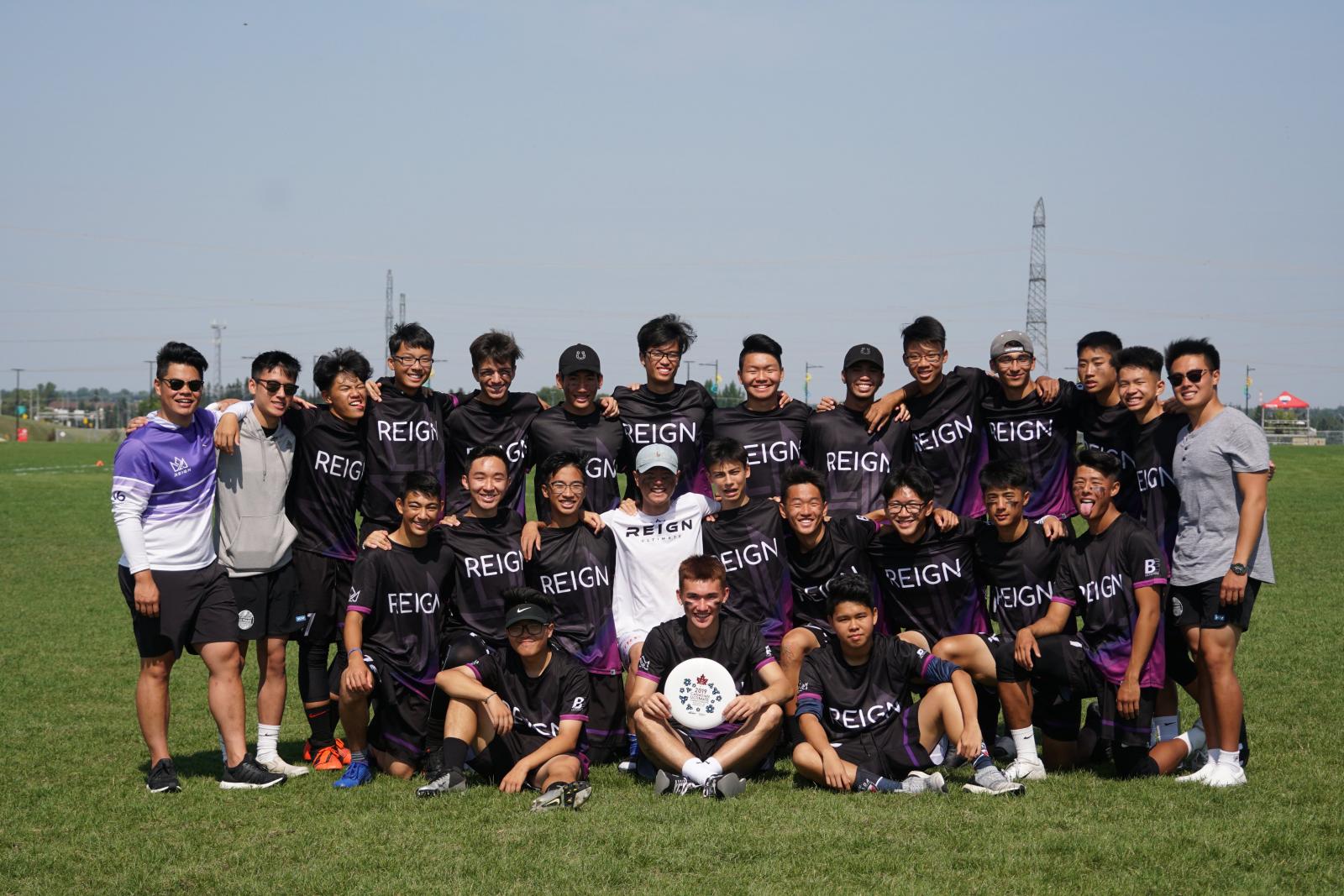 Are you a high school player in Richmond looking to get outside, keep active and work on your ultimate frisbee skills while still following Covid-19 guidelines, then Reign (formerly Strike/Savage) Ultimate is for you! 
We focus on providing a positive environment that emphasizes respect, fair-play, teamwork, hard work, and commitment. By the end of the summer players will have a sense of accomplishment, significantly increased knowledge and skills, a new set of friends, and many fun memories.
If you have any questions, please contact the Reign Coordinators via reign@vul.ca.
Overview
The season runs from July to early September.
There will be no tryouts this year due to the timing of the season as well as the restrictions of training format due to COVID-19. Instead players will apply online. 
All practices will follow the "Return to Play" guidelines, found on the VULs response to COVID-19.
Due to these restrictions, scrims and games are currently not allowed, so practices will mainly be composed of drills, strength and endurance training, athletic performance discussions, and other alternatives to game play. Restrictions may lift at some point during the season and there may be a tournament held in August. Unfortunately, we do not know if this will happen, so at the current time, players will register with the assumption that there will be no game play this season.
Each team has 2-3 dedicated and qualified coaches. Practices are 2 times per week: 6-8 pm/7-9 pm Tuesdays & Thursdays.
2020 Update
Please see our COVID-19 article for current status of all programs.
2020 Schedule
This Reign 2020 club season will be a 7 week training program. 
Start date: July 21, 2020
End date: Sept 3, 2020
Tryouts
There will be no tryouts. Instead players will apply online. 
For 2020 application dates, read more and apply.
Player Eligibility
Players must complete a number of steps to be eligible to play. See Player Info for full details.
Coaches
We need dozens of energetic and qualified coaches! Read more and apply to be a coach.
2020 Fees
Fees cover fields, facilities, a piece of reign gear, discs, coaches, and administration. 
If a player needs to withdraw, a portion of fees can be refunded. See the Refund Policy.