Introduction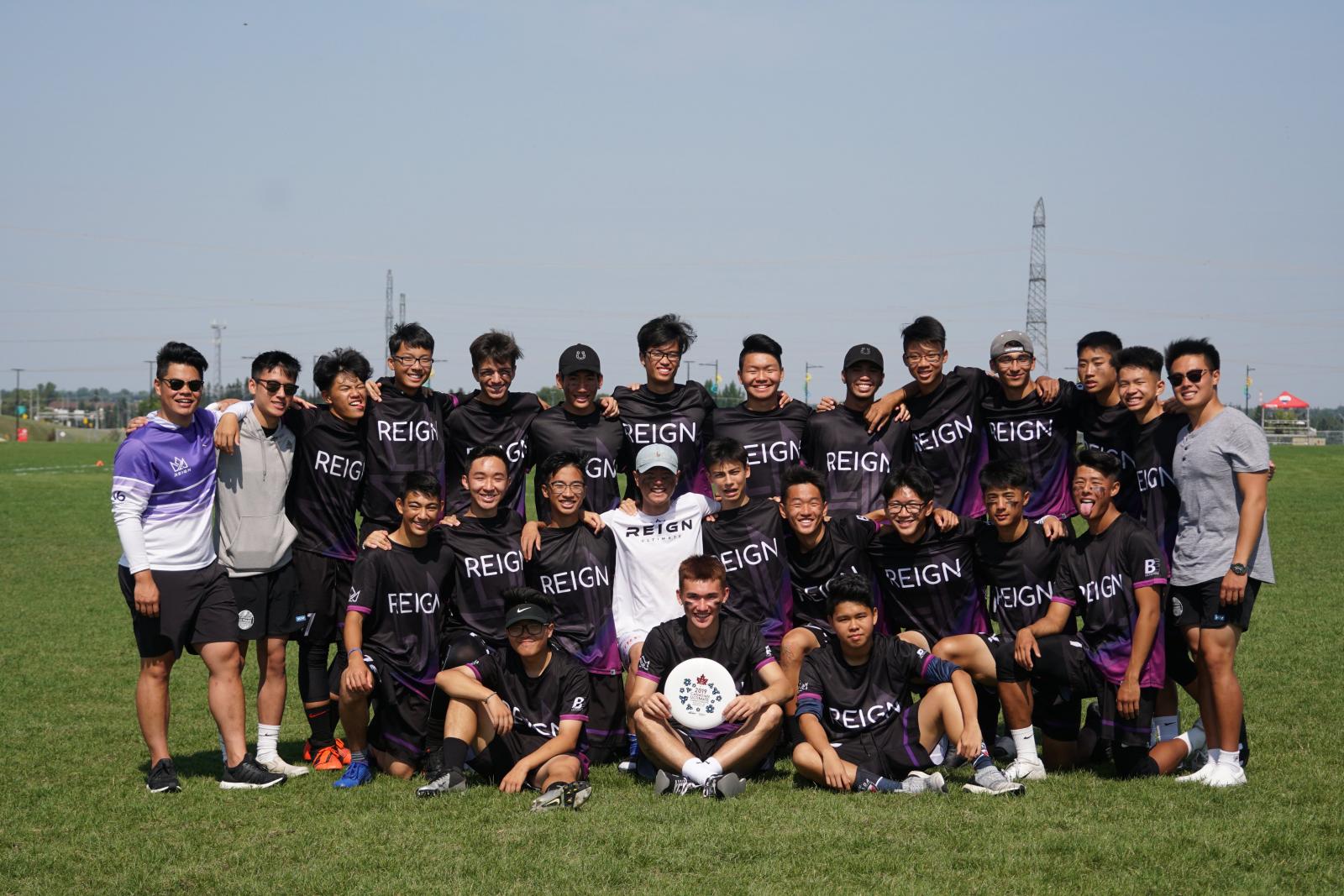 Are you a high school player in Richmond looking to compete at the BC or Canadian Ultimate Championships? If so, then Reign (formerly Strike/Savage) Ultimate is for you! 
We focus on providing a positive environment that emphasizes respect, fair-play, teamwork, hard work, and commitment. By the end of the summer players will have a sense of accomplishment, significantly increased knowledge and skills, a new set of friends, and many fun memories.
If you have any questions, please contact the Reign Coordinators via reign@vul.ca.
Overview
The season runs from May to August and includes tryouts, practices, and tournaments,
We offer 2 options depending on a player's skill and goals:
Touring: For players who intend to compete at the Canadian Ultimate Championships (CUC).
Regional: For those who don't qualify for Touring, or aim to compete at BC Championships (BCUC).
Each team has 2-3 dedicated and qualified coaches. Practices are 3 times per week: usually 4-6 pm or 6-8 pm Tuesdays & Thursdays, plus Saturdays 9 am - 12 pm. 
2020 Update
Please see our COVID-19 article for current status of all programs.
2019 Schedule
Tryouts
Players must tryout to qualify for the program. 
For 2019 tryout dates and locations, read more and register for tryouts.
Player Eligibility
Players must complete a number of steps to be eligible to play. See Player Info for full details.
Coaches
We need dozens of energetic and qualified coaches! Read more and apply to be a coach.
2019 Fees
Touring: $975, transportation to Edmonton and taxes are included
Regional: $400, taxes are included 
Fees cover fields, facilities, tournament fees, jerseys, discs, coaches, administration, and Ultimate Canada registration and membership. Does not include mini-nats.
For Touring teams, fees also include transportation to and from CUC (buses), accommodation and on-site transportation at CUC. 
If a player needs to withdraw, a portion of fees can be refunded. See the Refund Policy.