2021 Plans
We're watching provincial health orders and having conversations with BC Ultimate and Ultimate Canada about what the summer might look like. While CUC this year has been cancelled, we will be running club teams with the possibility of scrims and 2 regional tournaments. 
Introduction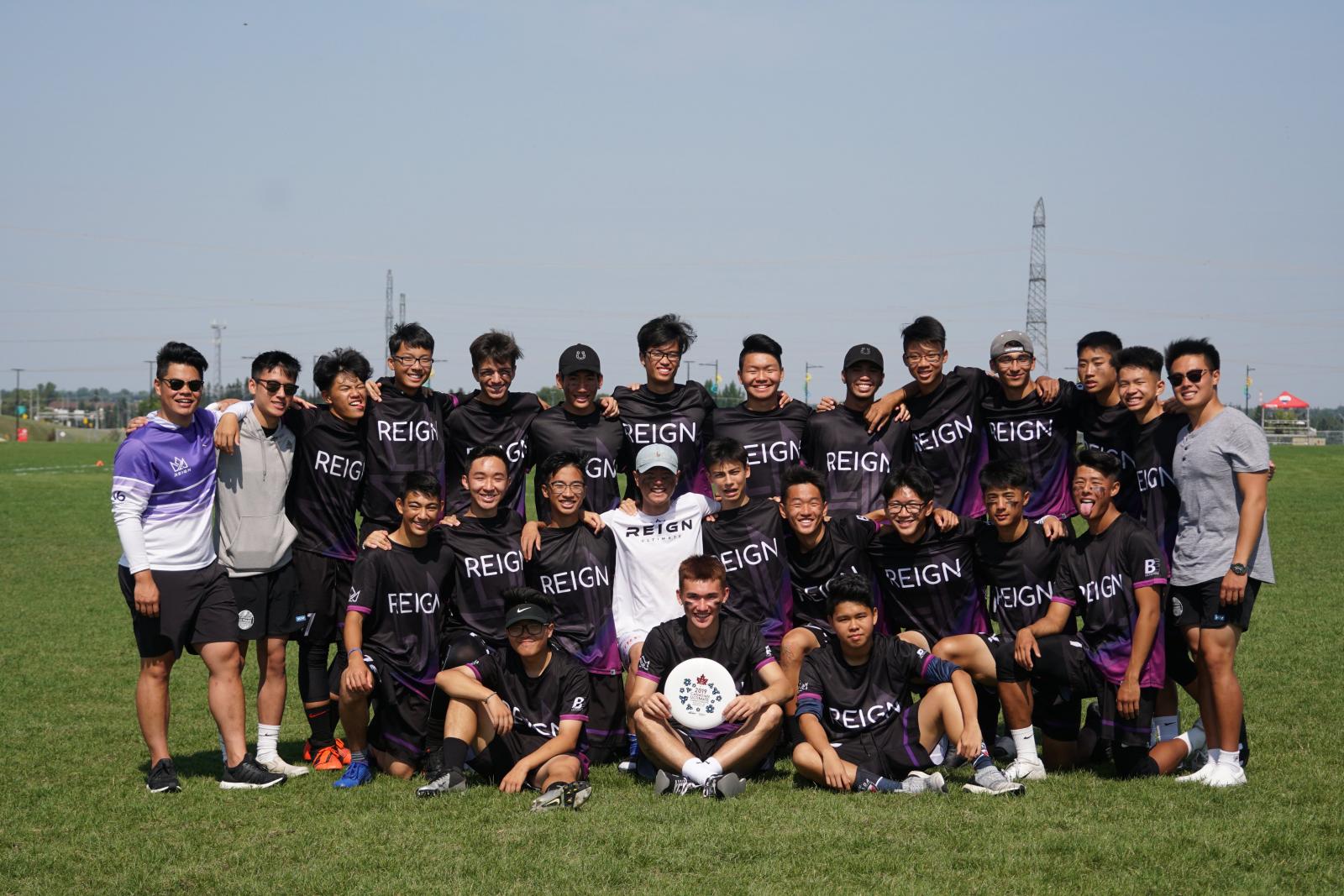 Are you a high school player in Richmond looking to get outside, keep active and work on your ultimate frisbee skills while still following Covid-19 guidelines, then Reign (formerly Strike/Savage) Ultimate is for you! 
We focus on providing a positive environment that emphasizes respect, fair-play, teamwork, hard work, and commitment. By the end of the summer players will have a sense of accomplishment, significantly increased knowledge and skills, a new set of friends, and many fun memories.
If you have any questions, please contact the Reign Coordinators via reign@vul.ca.
***2021 Update/Overview***
The 2021 Reign season is a 9 week program and will run from the end of June to the end of August. 
Due to ongoing health concerns, we are not holding tryouts this year and will instead create teams based on players' self-identified skill levels as well as assessments in the first week of practice
All practices will follow the "Return to Play" guidelines and COVID-19 Policy, found on the VULs Summer Safety Plan.
Each team will have 2-3 qualified and dedicated coaches. Practices are two weeknights per week Tuesday and Thursday, 6:00-8:00pm. Fields will be the Thompson/Burnett grass fields. We hope to run 1-2 Junior Open and 1 Junior Women's teams this year.
We also will be accepting players who were born 2002-2007. 
2021 Schedule
This Reign 2021 club season will be a 9 week program. 
Registration Opens: June 8, 2021
Registration Closes: June 26, 2021
First day of Practices: June 29, 2021
Regional Tournament 1 - Burnaby Lakes Park: July 17/18, 2021 (Not yet confirmed)
Last Day of Practices: August 19, 2021
Regional Tournament 2 - Location TBD: mid-week event sometime August 23-27. (Not yet confirmed)
End of season get together: August 31, 2021
Tryouts
There will be no tryouts (First week of practice will be assessments). Instead players will apply online . 
For 2021 application dates, read more and apply.
Player Eligibility
Players must complete a number of steps to be eligible to play. See Player Info for full details.
Coaches
We need dozens of energetic and qualified coaches! Read more and apply to be a coach.
2021 Fees
Fees will be $325, (taxes are included) and must be paid prior to program participation.
Fees cover fields, facilities, a full jersey set, tournaments, discs, coaches, insurance, and administration.
Options for Financial Assistance